CLOTHESLINE PROJECT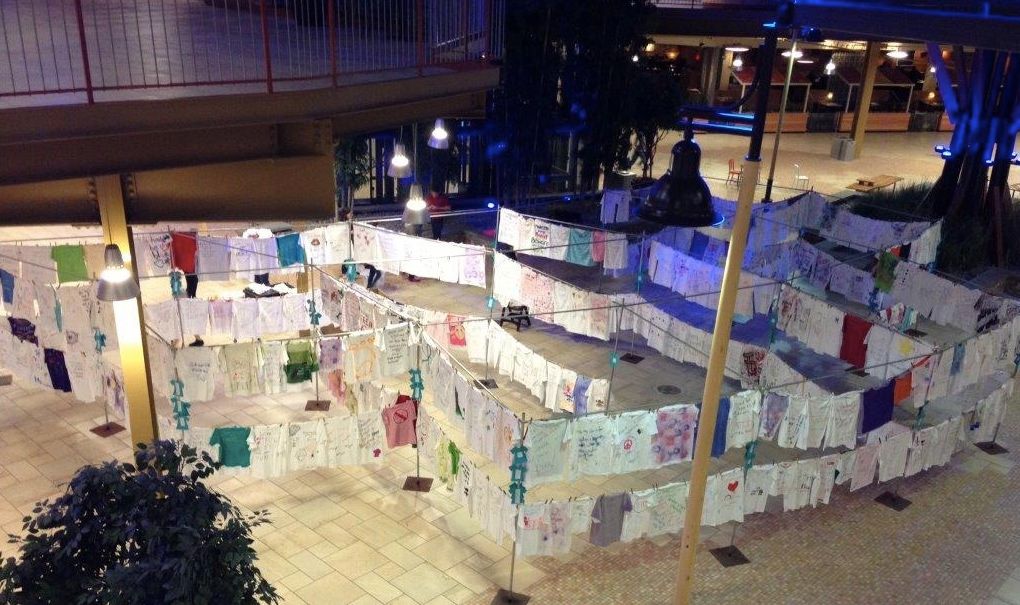 Each April, in conjunction with Sexual Assault Awareness Month, Vera House coordinates a Clothesline Display. The shirts in the display bear individual messages of anguish, hope or healing. Our Clothesline Project will be brought to you virtually during the COVID-19 pandemic. View artistic graphic representations of our shirts below.
This year's Clothesline Project theme is 'Turned Inside Out!' Members of our Survivors' Network will share statements about how their experience and assault has turned them inside out. Read or watch their powerful truths:
Clothesline Project 2020 Virtual Display
What is the Clothesline Project?
The display provides an opportunity for survivors to bear witness to their personal experience of violence, and to celebrate their transformation from victim to survivor in a powerful statement of solidarity.
The Clothesline Project is part of an international effort to educate people about the personal impact of sexual violence.
The project offers adults and children & their supporters an opportunity to have a voice surrounding issues of sexual abuse and assault.
Survivors express themselves artistically by creating personally designed T-shirts in a variety of media, which are displayed together publicly.
For many survivors, the Clothesline Project offers an important step on their individual healing journey, by "breaking the silence".