Workplace Sexual Harassment Prevention training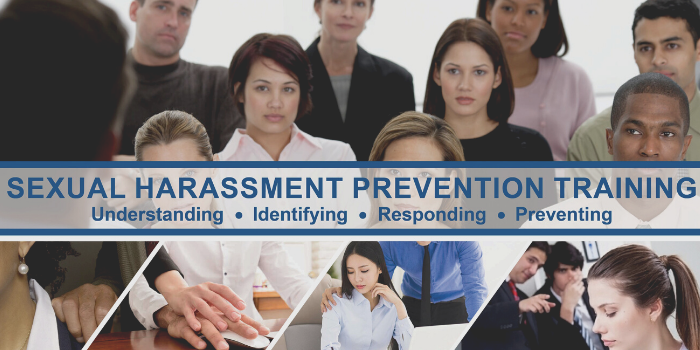 Our Workplace Sexual Harassment Prevention Training is designed to address the concerns that sexual harassment poses for employers and employees and provides a preventive approach to address workplace culture. Our comprehensive program is compliant with NYS Sexual Harassment Law and meets Federal & NYS requirements.
The initiative is designed to create a culture free of sexual harassment through enhancing leadership and employee knowledge, understanding what sexual harassment is and the impact that it has, and build skills to identify, respond to, and prevent it from happening.
Our sexual harassment prevention training includes:
Leadership Orientation: a 90-minute beginning conversation for supervisors and leaders within the workplace
Employee Training: a 2-hour interactive seminar for all employees and managers
Bystander Training: a 90-minute additional training
Policy review, prevention planning & assessment and consultation
*Set rates apply for non-profit and for-profit organizations. Sliding scale fees are available for small business and non-profit organizations.
For more information or to schedule a training at your organization, please email our Workplace Sexual Harassment Prevention Training Coordinator or call 315-425-0818.
Upcoming Training dates
Join us for a two-hour interactive workplace sexual harassment prevention seminar for all employees & managers. The cost to attend is $45 per person and all trainings take place at our office located at 723 James Street, Syracuse.
We do not have any upcoming trainings scheduled. Please check back soon.
testimonials
"Our goal with the sexual harassment training was to approach it from the cultural perspective. We didn't want it to feel like we "checked the box" to meet the NYS mandate, rather we wanted our team to feel our commitment and responsibility to creating a professional, safe work environment. The material and approach invited conversation, discourse and discussion."
- Lisa Bachar, Director of Human Resources, Bousquet Holstein PLLC

"We pride ourselves in cultivating an office environment that encourages openness, respect and communication, so sensitive topics such as sexual harassment are not always top-of-mind. We found Vera House's training to be beneficial, relevant, engaging and thought-provoking. The trainers' expertise provided us with the tools and confidence we needed to have effective proactive conversations with our staff."
- Kimberly P. Sadowski, Senior Vice President & CFO, Central New York Community Foundation