For Victims of Domestic Violence Or Abuse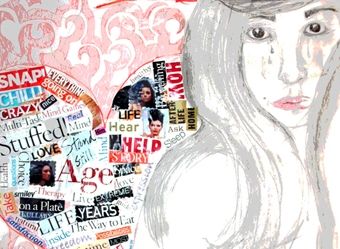 What is Domestic Violence?
Domestic Violence is a pattern of behavior used to maintain power and control over another person through fear and intimidation.
You are not alone. The CDC reports that 1 in 4 women in and 1 in 7 men have experienced severe physical violence by an intimate partner during their lifetime.
What are the signs that I may be in an abusive relationship? Does your partner...
Hit, punch, slap, choke, or shove you?
Destroy personal property, damage furniture or walls?
Prevent you from seeing friends or family?
Control all finances and/or force you to account for what you spend?
Belittle you in public or private?
Show extreme jealousy of others or make false accusations?
Force you to have sex against you will?
These are all examples of abusive behavior. If any of these things are happening to you, call today and talk to someone about it.
Vera House 24-Hour Crisis & Support Line — (315) 468-3260
TTY — (315) 484-7263 (For the Deaf Community — Regular Business Hours Only)
New York State Domestic Violence Hotline — 1 (800) 942-6906
What to do if you are being abused...
Find a safe place — Safety for yourself and your children is your first priority! Stay with family, friends or at a local shelter.
Call the police if you are in immediate danger — Try to remain calm. Provide the police with information and evidence of injuries. Ask for a police report. If you want your partner arrested, tell the responding officer.
Get medical attention — Call your doctor or go to the emergency room for treatment. Make sure you tell the doctor how your injuries were sustained and have this information documented.
Get legal help — if you are being abused by your partner, it is important to know your legal rights and options. The Onondaga County District Attorney's Office can provide information about a criminal proceeding. Information about family court options can be obtained from an attorney or Vera House volunteers at the courthouse.
Get counseling for yourself and your children — There are always professionals and people just like you who can talk with you about your situation.
Visit the National Coalition Against Domestic Violence to learn more about the dynamics of domestic violence and abuse.
Where To Find Help
SHELTER PROGRAMS (Available 24 Hours A Day, 7 Days A Week):
Vera House — 315-468-3260
Vera House TTY (for Deaf Community) — 315-484-7263 (business hours only)
Call 211 or 1-844-245-1922
LAW ENFORCEMENT AGENCIES
Emergencies — 911
Syracuse Police Department — 315-442-5111
Onondaga County Sheriff — 315-435-2111
Sheriffs Abused Persons Unit — 315-435-3092
New York State Police — 315-457-2600 or 315-699-2681
Town and Village Police — 315-425-2333
DISTRICT ATTORNEY'S VICTIM ASSISTANCE PROGRAM (Monday-Thursday, 9am-4pm)
To initiate a criminal proceeding:
Onondaga County District Attorney's Office
505 South State Street
Syracuse, NY 13202
315-435-3916 ext 305
FAMILY COURT
To file a family offense petition:
Room 101 Courthouse
Syracuse, NY 13202

24-HOUR HOTLINE NUMBERS
Vera House — 315-468-3260
Vera House TTY — 315-484-7263 (business hours only)
Onondaga County Helpline — 211 or 1-844-245-1922
CONTACT Community Services — 315-251-0600