Vera House Foundation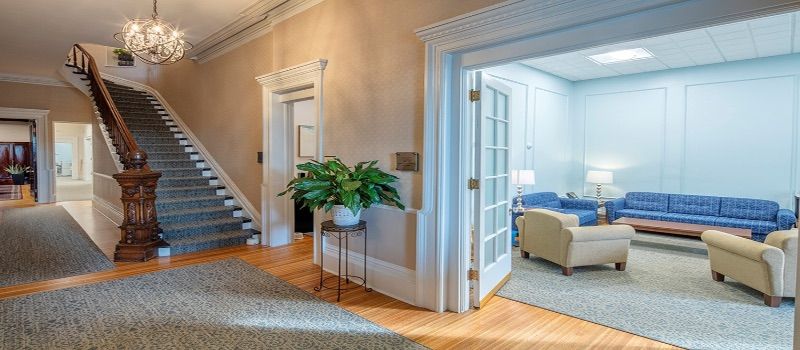 It is the mission of the Vera House Foundation to ensure that the important work Vera House does today be there for those who need it long into the future.
The Vera House Foundation, Inc. is separately incorporated from Vera House, Inc. and was established in 1991 to ensure the long-term financial health of Vera House. Foundation-sponsored events include the annual White Ribbon Campaign & New Beginnings Gala. In addition to events, the Foundation engages individuals to secure contributions to the Foundation of Hope and The Faye Panasci Children's Fund. These funds provide an opportunity to endow our vital programs through multi-year contributions and planned gifts.
The Foundation welcomes gifts and contributions to sustain and expand the vital programs that have provided new beginnings for thousands of individuals who have sought shelter and healing when they walk through our doors. Initiatives the Foundation has recently supported include Workplace Sexual Harassment Prevention Traning and the implementation of the agency's strategic plan initiatives.
We believe ensuring the future of Vera House is important. We hope you will, too. Click HERE to read about ways to donate to the Vera House Foundation.
Vera House Foundation Trustees:

Chair
Sarah Fitzgerald • Community Member
Secretary
Ashlea Schad, MBA, CFRE • Utica University

Member Trustees
Benjamin-Ariel Charles • In My Father's Kitchen
Ebony Pengel - Healthy Alliance
Trustees
James Branche • United Radio
Quonitra Bullock • Upstate University Hospital
Meagan Dean - Community Member
Susie Gaynes • Management Consultant
Pierre Morrisseau • OneGroup
Brian Schultz • Centro
Staci Dennis-Taylor • Wesley Clark & Pashkin, LLP
Shawntay Thompson • Community Member
Sara Tucker - Community Member
Alex Walsh • Sessler Companies

Emeritus:
Paul Dodd • Northwestern Mutual Financial Network
Patricia Numann, MD

Agency Counsel
Katie Centolella, Esq.