Vera House Foundation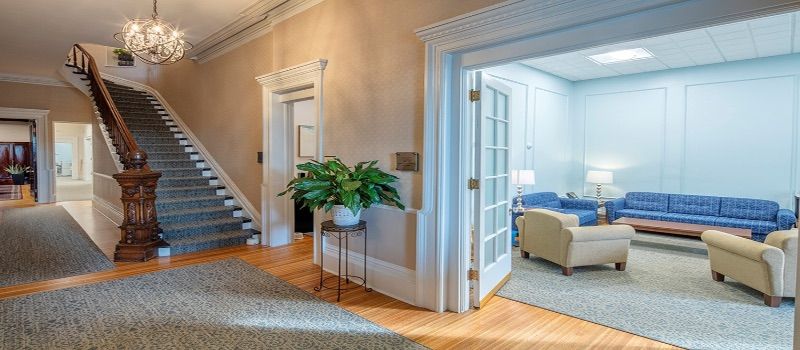 It is the mission of the Vera House Foundation to ensure that the important work Vera House does today be there for those who need it long into the future.
The Vera House Foundation, Inc. is separately incorporated from Vera House, Inc. and was established in 1991 to ensure the long-term financial health of Vera House. Foundation-sponsored events include the annual White Ribbon Campaign & New Beginnings Gala. In addition to events, the Foundation engages individuals to secure contributions to the Foundation of Hope and The Faye Panasci Children's Fund. These funds provide an opportunity to endow our vital programs through multi-year contributions and planned gifts.
The Foundation welcomes gifts and contributions to sustain and expand the vital programs that have provided new beginnings for thousands of individuals who have sought shelter and healing when they walk through our doors. Initiatives the Foundation has recently supported include Workplace Sexual Harassment Prevention Traning and the implementation of the agency's strategic plan initiatives.
We believe ensuring the future of Vera House is important. We hope you will, too. Click HERE to read about ways to donate to the Vera House Foundation.
Vera House Foundation Trustees:
Elaina Wellstead • Chair • Change HVAC Marketing
Barbara Karper • 1st Vice-Chair • LeMoyne College
Julie Flack • 2nd Vice-Chair
Russell Sturtz • Treasurer • Solvay Bank
Jim King • Secretary • King + King Architects, LLP
James Borer
Randi Bregman • Vera House, Inc.
Darrell Buckingham • CNY Community Foundation
Meagan Dean • McGivney, Kluger, Clark & Intoccia
Jodi DeAugustine • Disciplined Capital Management, LLC
Angela Douglas • Vera House, Inc.
Alexandra Gorski • Community Bank
Martin Hewitt • Fried Frank
Lynn Horowitch
Edward "Buster" Melvin II • Barclay Damon
Pierre Morrisseau • OneGroup
Gwendolyn Sanders • National Grid
Marissa Saunders • Essential Conceptions Consulting; NIA Ministries Worldwide
Yvonne Scott-Younis • Mohawk Global
Gloria Barbano Weyl • Realty USA
Monique Wright-Williams • Syracuse City School District
Emeritus:
Charlie Beach • C. W. Beach Co.
Caroline Brust
Paul Dodd • Northwestern Mutual Financial Network
Patricia Numann, MD
Anne Ruffer • Mackenzie Hughes LLP