2018 REPORT TO THE COMMUNITY ON DOMESTIC & SEXUAL VIOLENCE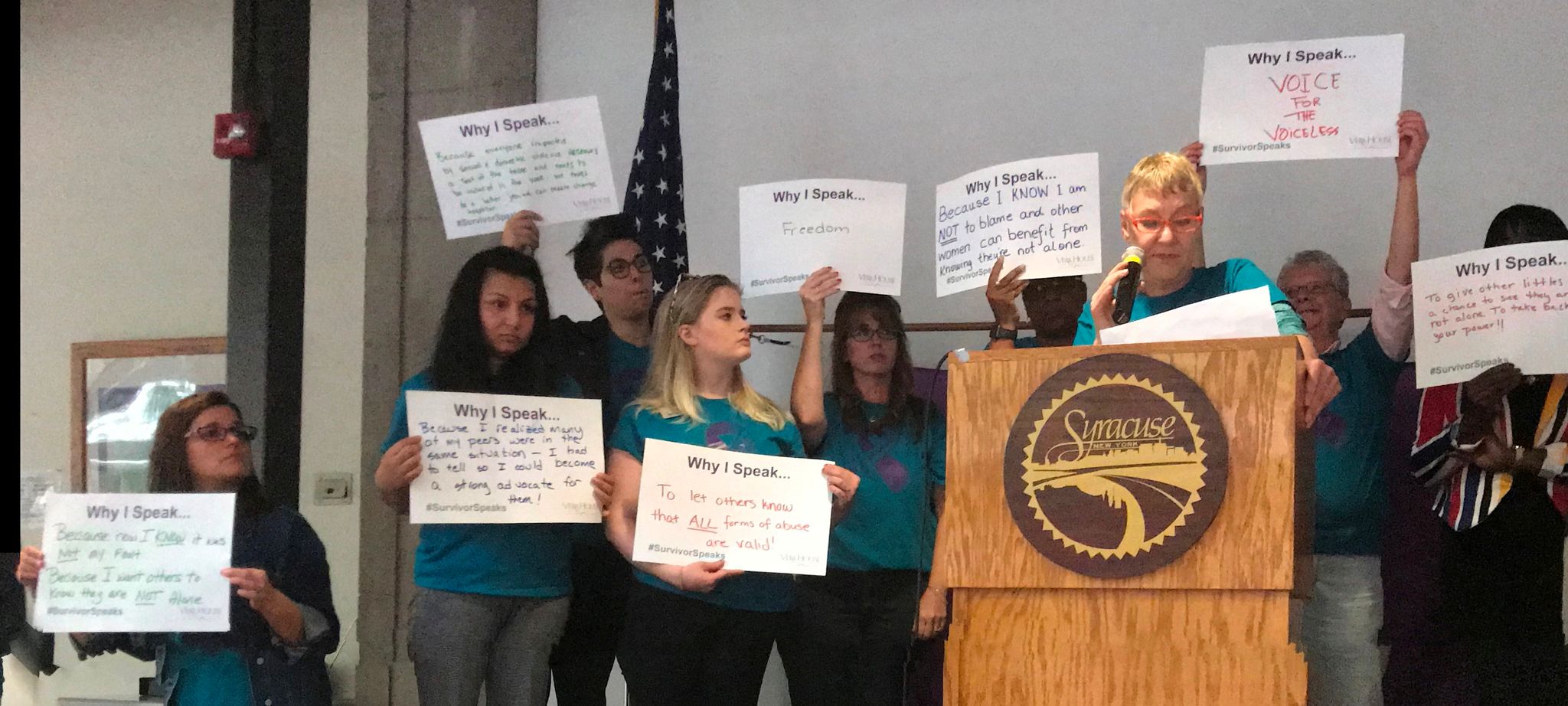 Our Annual Report to the Community on Domestic & Sexual Violence is an opportunity to reflect on where we are as a community and the progress we have since 1989 to try and stem the tide of violence.
This year's program featured a flag raising ceremony with survivors in honor of National Domestic Violence Awareness Month. We also shared community data, priorities and resource materials. In a moving culmination, survivors shared their truth holding signs telling why they didn't initially speak and then gave voice as to what helped them speak out.
Please click on the links below for all the details: