Congratulations, Desiree!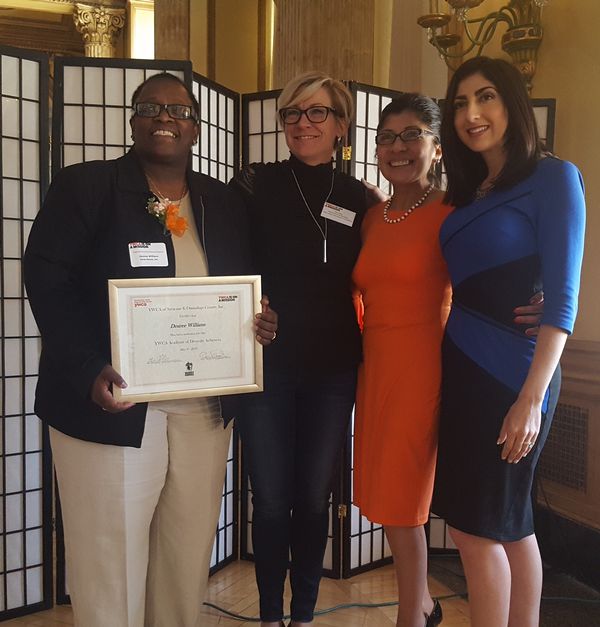 A big congratulations to Desiree Williams, Vera House Alternatives Program Coordinator, who received a YWCA Champions of Diversity Award on May 8th! Individuals were recognized that have engaged in significant efforts to promote diversity and eliminate racism. Dez has a challenging job working with men who have been abusive to their partners, but Dez's healing goes deeper than working with "the perpetrator" she works with the person underneath – giving hope, respect and dignity. Her authenticity and "street talk" (as she refers to it), is what hooks the guys and they give her respect in return. Dez does not give up on them – they feel it, and lives are changed.
Alternatives is a 15-week domestic violence education and accountability program designed to challenge the beliefs and attitudes of individuals who have been abusive to their partners and/or ex-partners.