2022 Holiday Giving Program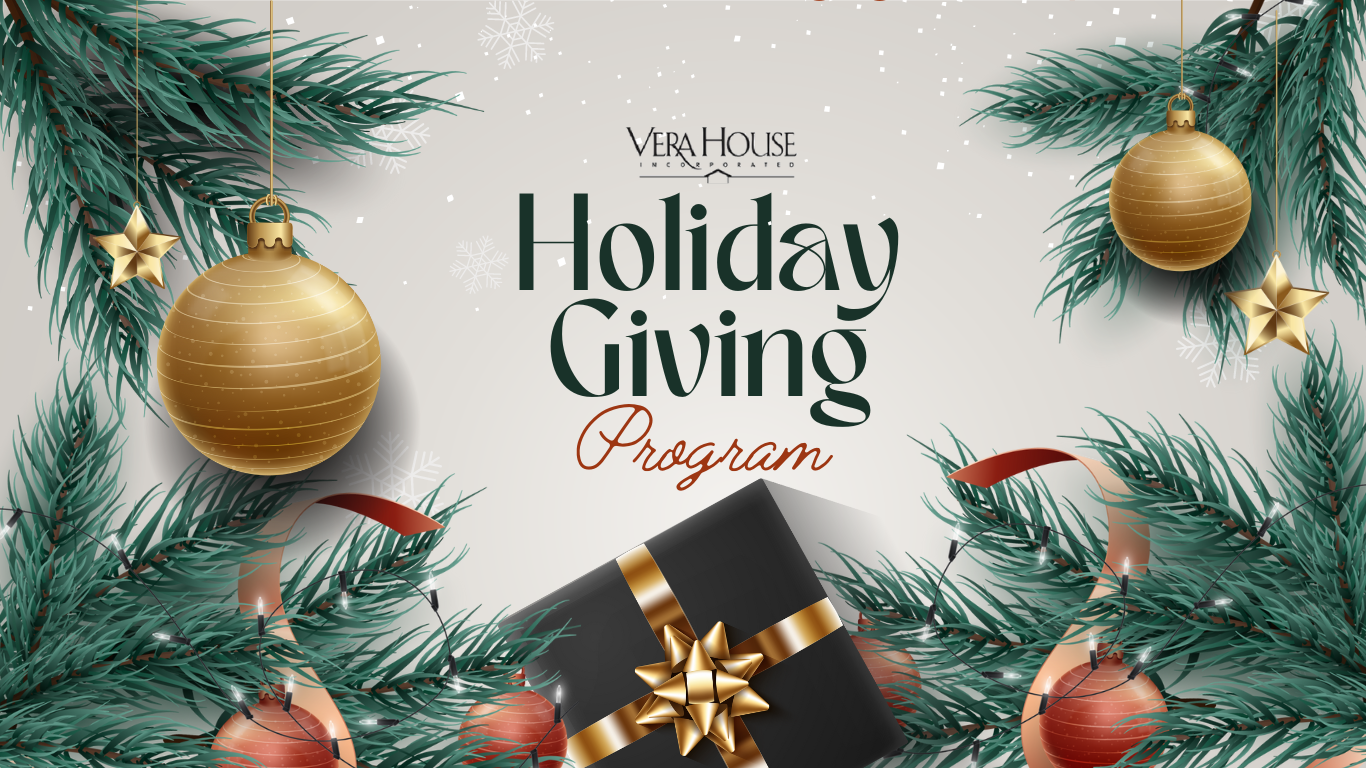 'Tis the season! Our Holiday Giving Program is here. Every year, our program is dedicated to making the season brighter for those we serve here at Vera House through the gift of giving — your donations. With three different giving options, spreading the holiday cheer to those who need it most has never been easier. We kindly ask that all desired donations or contributions are sent by December 17th.
We offer the following ways to give:
The Gift of Choice: This option allows you to make a contribution that gives those we serve the opportunity to decide what they and their families need this holiday season. Because of this, we ask that you consider donating gift cards/certificates directly to Vera House at 723 James St., Syracuse, NY 13203 or making a "Gift of Choice" donation through our secure website, and allow us to do the shopping!

Amazon Holiday Wish List: Can't bring a donation in-person? Consider donating virtually! This Amazon Holiday Wish List includes gifts/needs for all ages that can be purchased through Amazon and sent directly to Vera House. We also have a charity wish list available through Amazon as well. When donating, please ensure you complete these steps:

Choose your Item > Add to Cart
Proceed to Checkout >
Under "Other Addresses" select "Vera House Inc's Gift Registry Address" >
Choose a Payment Method >
Submit / Checkout for Purchase — You have completed a donation!


Vera House Wish List: Outside of our Amazon Wish List, our organizational wish list features gifts/needs we would like you all to consider donating to us. With needs ranging in categories from household items to clothing for survivors, you can't go wrong gifting here.
We kindly ask that all donations made through this wish list, and our Amazon Wish List, be sent directly to: Vera House at 723 James St., Syracuse, NY 13203.

We thank you for considering Vera House as your local nonprofit organization to support this holiday season. Your holiday gift(s) supports the many varied needs of the people we serve, and both helps and makes an impact where it is needed most.
Please be sure to share our program and page with your family, friends and community through Instagram, Facebook and LinkedIn where we share the program link and info on how to give.