Vera House's Crisis & Support Web Chat Safely Connects Users With Advocates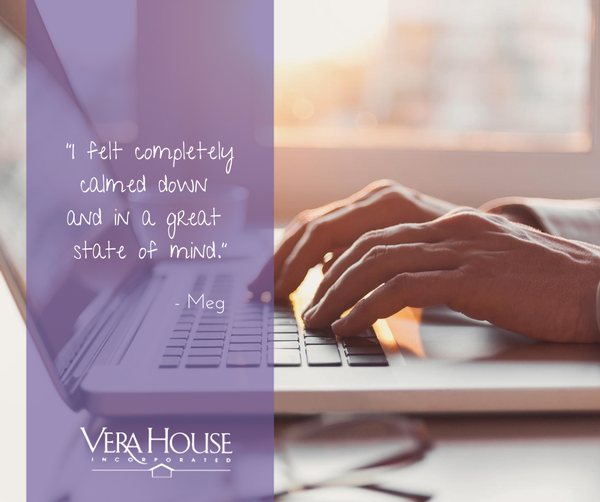 "I felt completely calmed down and in a great state of mind." This is what our client, Meg*, shared after using our Web Chat tool.
Sometimes it's not safe or comfortable to call our 24/7 support & information line (315-468-3260). This spring, we launched our Web Chat service allowing users to anonymously connect with a Vera House advocate for help, support, information, or as Meg did, as a check-in between appointments. Meg connected with a Vera House advocate who was able to "chat" with her via a typewritten conversation. During the chat, Meg said, "the advocate asked me to answer some questions like name five colors you can see right now and name three things you can reach out and touch now." We were happy to hear Meg report, "this interaction made me feel better."
If you have questions or feel unsafe, connect with us on Web Chat. We have trained advocates available daily from 8:30 am – 11:00 pm ready to help.
*Name changed to protect the privacy of our client.