Vera House Foundation Welcomes Two New Trustees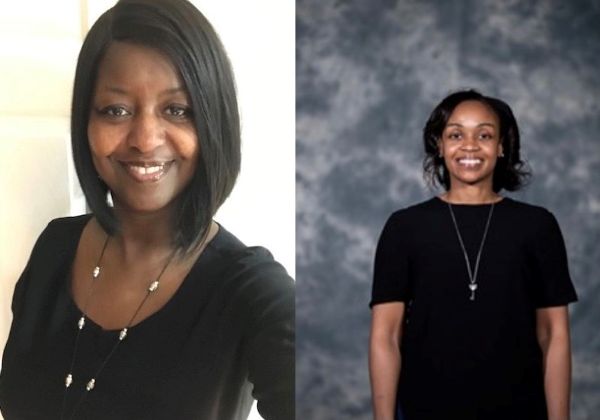 The Vera House Foundation today announced the addition of two new trustees, Gwendolyn "Gwen" Sanders and Erica Wynn-Kearse. Mrs. Sanders is the community relations manager for the New York customer and community engagement team at National Grid and serves as the community liaison for the Central, Northern and Mohawk Valley regions. Ms. Wynn-Kearse serves as faculty affairs specialist at Syracuse University and has 17 years of human resources experience.
"Vera House is in an exciting phase of its development," says Co-Executive Director Angela Douglas. "We are excited to have both Erica and Gwen join us on this journey of impacting our community and elevating the nature of how we resource and lead our work."
The foundation was established in 1991 to ensure the long-term financial health of Vera House and is separately incorporated from Vera House, Inc. Foundation trustees work to ensure that Vera House's important work will be always available for those who need it.
"We are honored to welcome Gwen and Erica to the Vera House Foundation," says Co-Executive Director Randi Bregman. "Their passion and commitment to our mission will help us achieve our strategic vision and ensure our services continue for many years to come."
A Message to Andrew Cuomo
"The Friends of Andrew Cuomo" spent over $300,000 to launch an ad campaign designed to paint former New York Governor Andrew Cuomo as a victim of political attacks because of the sexual harassment claims against him. We cannot allow this gaslighting to continue while the ad revictimizes victims of not only Cuomo's sexual harassment but ANYONE who has ever experienced abuse. The tactics used by Cuomo and his supporters further represent the barriers that survivors face every day that prevent them from coming forward and getting support.
We at Vera House have asked Andrew Cuomo to take accountability for the harm he has caused on multiple occasions. Instead of admitting to his wrongdoings, he continues to use power and control to suppress and invalidate the truths of the survivors. Today we released a video, produced by Solon Quinn Studios and supported by Survivors' Network, that sends a powerful message to survivors, "I believe you."
We are asking you to help us amplify the video so that survivors throughout New York and the rest of the world know that we believe and stand with them.
Here's how to get involved:
1. Share our post on Facebook, Linkedin, and Twitter
2. Engage with our content on Instagram and TikTok
3. Share survivor support resources from your organization
4. Tag @verahouseinc
For any questions or to request an interview with a member of Survivors' Network, please contact us at: communications@verahouse.org