Vera House Foundation Announces New Officers and Trustee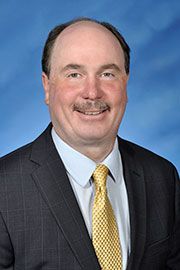 The Vera House Foundation is pleased to announce our new slate of officers for the 2018– 2019 Board of Trustees. Officers nominated at the June 19, 2018 meeting were: Chairperson Jodi DeAugustine of Cicero, Market Manager at Pathfinder Bank; Vice Chair Russell Sturtz of Syracuse, Commercial Banking Officer at Community Bank, N.A; Vice Chair Elaina Burdick of Skaneateles, Owner of EB&L Marketing; Treasurer Warren Wolfson of Liverpool, Partner at Hancock Estabrook, LLP; and Secretary Lorraine McGee of Cazenovia, Vice President Relationship Manager with KeyBank.

Pierre Morrisseau (pictured on left) of Fayetteville, Chief Executive Officer at OneGroup, was elected to serve a three-year term on the Vera House Foundation Board of Trustees.