U.S. Office for Victims of Crime Awards $500,000 Grant to Vera House to Expand our Services for Older Adults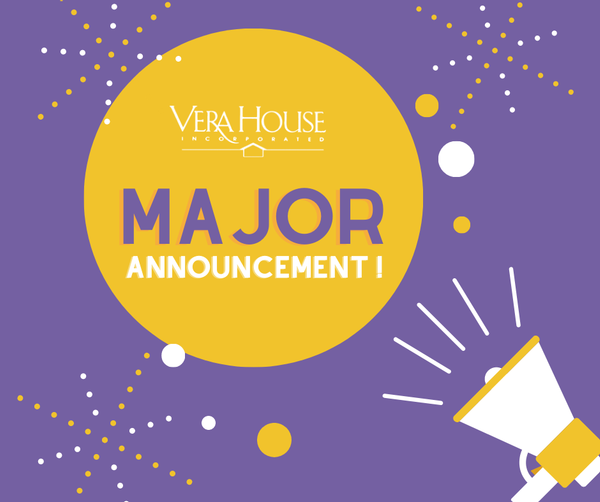 We were recently awarded a $500,000 grant from the U.S. Office for Victims of Crime to continue to expand our programming to serve older adults. We are thrilled to work in partnership with Christopher Community Inc., the NYS Center for Court Innovation (Upstate Office,) Syracuse University College of Law, Elder and Health Law Clinic and Syracuse University School of Social Work, Aging Studies Institute on this grant.
Under the grant, Vera House will establish the Expanding CORE (Community-Based Options to Respond to Elder Abuse) Program in three apartment buildings in Syracuse. Communities served by the Expanding CORE Program are low-income, racially and ethnically diverse, and represent a significant population of English as a Second Language speakers. New services offered will include weekly community building peacemaking circles among residents and service providers; resident education; and exploration of a range of interventions with residents including restorative justice options, civil legal assistance, and the use of an Abuse in Later Life Case Manager to work with residents to develop creative solutions to address elder abuse, including making referrals to other service providers.
Abuse in Later Life Project Coordinator Jenny Ackley states, "Our project planning team has been evaluating the use of restorative practices for cases of elder abuse for several years, and I'm thrilled that we were awarded this innovative grant to help reach additional older adults in our community. By embedding service staff within the residences of older adults, we hope to build rapport and establish trusted relationships with them and reach those who may be reluctant to use, or unable to access existing services. We are hopeful these services will restore safety and security to older victims of abuse."