Thank you, Central New York Community Foundation!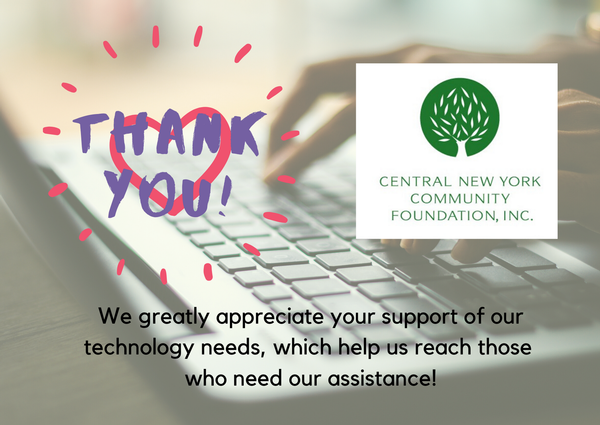 The Central New York Community Foundation established the COVID-19 Community Support Fund and just dispersed the first round of grants. We were thrilled to be included and received $11,500 to offset the cost of technology for our remote services during the coronavirus pandemic. This support will allow our therapists and advocates to be connected to clients using Zoom accounts, laptops and cameras. We will also implement text chat services soon so isolated individuals can reach out for help discretely.
We are blessed for this support of our essential services.