Seeking Nominations for the 2019 Sr. Mary Vera Award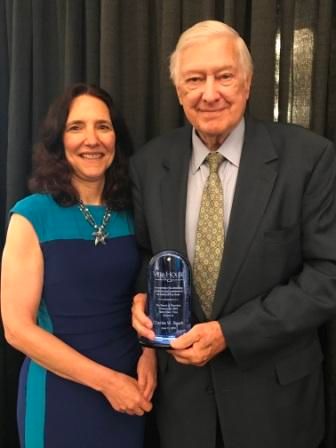 Nominations are no longer being accepted for the 2019 Sister Mary Vera Recognition Award and Special Appreciation Awards.
Nominations are being sought for the 2019 Sister Mary Vera Recognition Award. This award is presented annually by the Vera House Board of Directors to a member of the community who works to enrich the lives of all people, and who has made a significant contribution to those affected by domestic or sexual violence. Those nominated should perform this work in a manner consistent with the humility, gentleness and humanitarian spirit reflected by Sister Mary Vera, one of the agency's founders and namesake.

Awardees will be recognized during the Annual Recognition and Celebration Luncheon at the DoubleTree Hotel on Wednesday, June 12, 2019.

Click HERE to download a nomination form.

Nominations must be received by April 1, 2019. Entry forms can be sent by mail to Vera House, Inc. ATTN: Maryann Wood, 723 James St. Syracuse, NY 13203, by fax at (315) 425-8942 or by email to mwood@verahouse.org.
Recent past Sr. Mary Vera Awardees include:
2018 Charlie Beach
2017 Barry L. Wells
2016 Sean Kirst
2015 Joe Horan
2014 Annette Briggs
2013 Susan K. Griffith
2012 Renee DeVesty
2011 Tom Magnarelli
2010 John Dooling