Our 2019 Annual Report is here!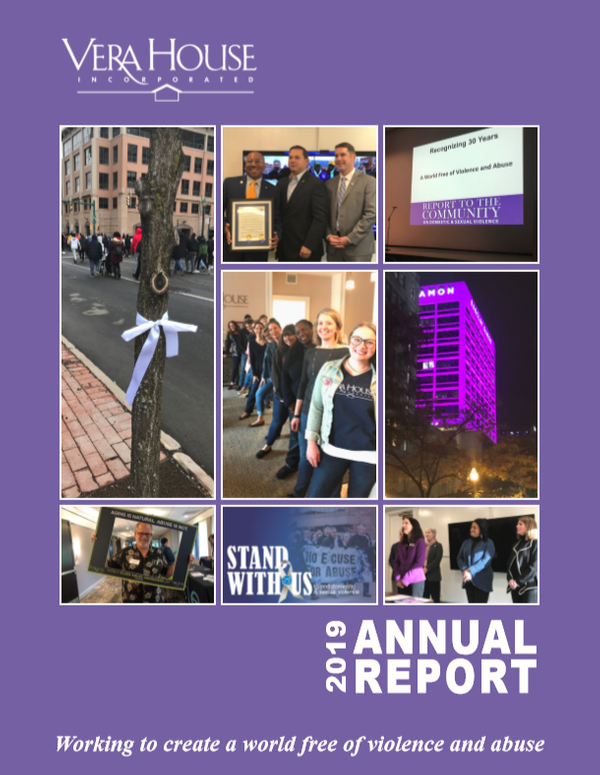 View our 2019 Annual Report and read about all of the great work Vera House accomplished last year! Our 2019 Annual Report highlights include:
Updates on our agency strategic plan
Overview of our Advocacy program
Celebrating important milestones for our 12 Men Model & White Ribbon Campaign
Thank you to our generous donors
2019 program & service statistics
Review our 2019 financial summary
And much, much more!