Vera House Launches Prison Rape Elimination Act Project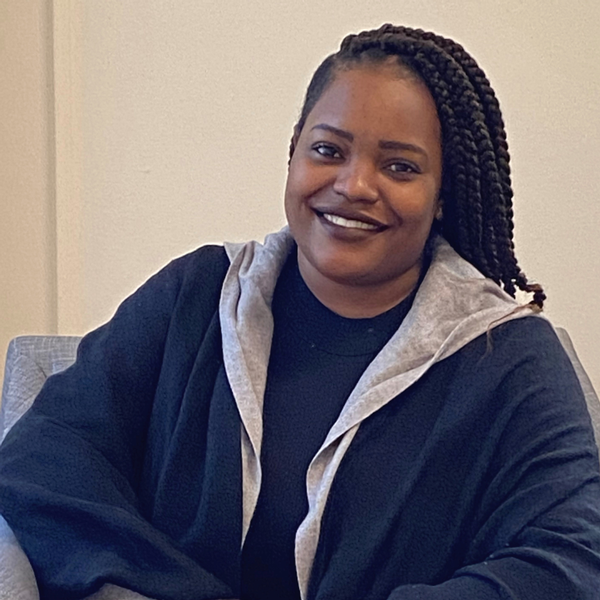 The Prison Rape Elimination Act (PREA) was passed in 2003 to offer incarcerated sexual assault victims and survivors the same access to services as people who aren't incarcerated. The goal of PREA is to end prison rape and sexual assault with zero tolerance for perpetrators and to enhance services to survivors.
Earlier this year, Vera House received funding through the New York State Coalition Against Sexual Assault to hire a PREA Project Coordinator. We are now one of nine New York State domestic/sexual violence agencies to offer this specialized service. Nilieka Brown was hired as our PREA Project Coordinator and will be working with incarcerated survivors of sexual violence at the Justice Center, Jamesville Correctional Facility, and Cayuga Correctional Facility.
Nilieka has a BTech in Criminal Justice from SUNY Morrisville and she worked as a Community Service Officer with a local police department from 2013-2020. In 2020, Nilieka attended our volunteer orientation and became a Web Chat volunteer. Nilieka was able to transfer her passion for supporting victims and survivors from a volunteer role to a staff position in October. We are excited to have her as part of the Vera House family to launch this special project!
To learn more about PREA, please click HERE.
A Message to Andrew Cuomo
"The Friends of Andrew Cuomo" spent over $300,000 to launch an ad campaign designed to paint former New York Governor Andrew Cuomo as a victim of political attacks because of the sexual harassment claims against him. We cannot allow this gaslighting to continue while the ad revictimizes victims of not only Cuomo's sexual harassment but ANYONE who has ever experienced abuse. The tactics used by Cuomo and his supporters further represent the barriers that survivors face every day that prevent them from coming forward and getting support.
We at Vera House have asked Andrew Cuomo to take accountability for the harm he has caused on multiple occasions. Instead of admitting to his wrongdoings, he continues to use power and control to suppress and invalidate the truths of the survivors. Today we released a video, produced by Solon Quinn Studios and supported by Survivors' Network, that sends a powerful message to survivors, "I believe you."
We are asking you to help us amplify the video so that survivors throughout New York and the rest of the world know that we believe and stand with them.
Here's how to get involved:
1. Share our post on Facebook, Linkedin, and Twitter
2. Engage with our content on Instagram and TikTok
3. Share survivor support resources from your organization
4. Tag @verahouseinc
For any questions or to request an interview with a member of Survivors' Network, please contact us at: communications@verahouse.org