#IWill Social Media Campaign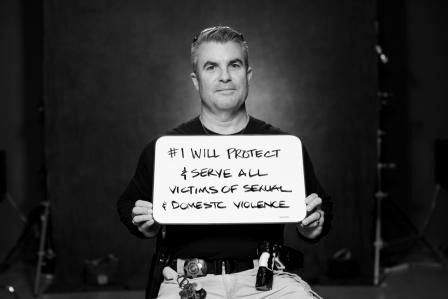 There are few times in life when we have an opportunity to make an impact, and one of those times is right now. We're calling upon you to lend your voice and help us share an important message focusing on violence prevention.

We've seen the viral #metoo response, a rallying cry from sexual harassment victims, filling our social media feed. The sheer quantity of the #metoo posts has left many of us feeling powerless and heartbroken. The news reports are unending with the same theme…people in positions of power taking advantage of others on a continuum ranging from sexual harassment to rape.

Help us be a part of the solution! We have varied voices and together we can go beyond awareness. We're launching the social media campaign, #IWill, but we can't implement it alone. Simply put, #IWill will address YOUR personal commitment of what YOU will do to help end sexual violence.

Join us and post a photo of you holding a sign/poster with your commitment written out. For example, #IWill use language that does not demean women; #IWill challenge victim blaming; #IWill speak up and not laugh at demeaning jokes; #IWill teach my children that everyone, regardless of gender or gender identity, deserves to be in a safe and healthy relationship…

Need some inspiration?
Let's get this movement going…post your photo today and tag @verahouseinc!