"How Will You Choose to Turn Impossible Things Into Reality?"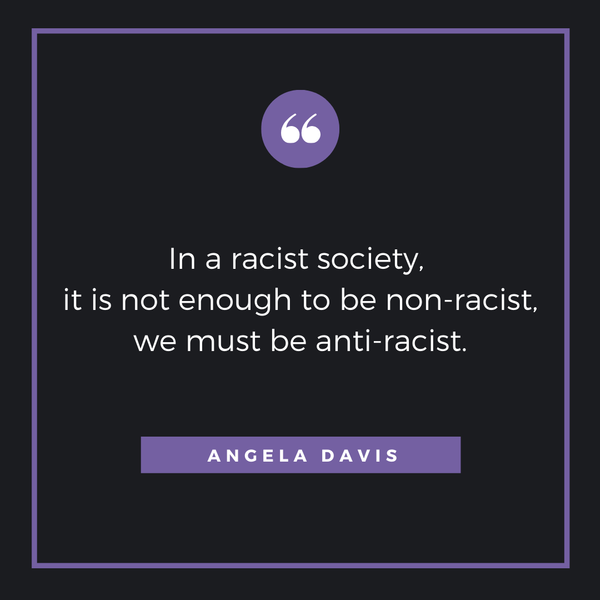 The following message was sent to staff, on behalf of our Leadership team, and we'd like to share it with you.
"Here we are again…writing an email to address another senseless tragedy; a communication rooted in acknowledging another life lost to systemic racism, while simultaneously trying to put you at ease with our love, support, and commitment to being accomplices in the struggle to end white supremacy. We are sorry. We wish this email could be something different; something rooted in untainted hope and happiness. But alas, this is not our current reality. It is our responsibility as leaders to be real and transparent with you. The world is on fire. There it is. The unfiltered truth.
Our proximity to the fire varies depending on who we are. Some of us can merely smell the smoke; the scent of oppression lingering in the air just enough to be an inconvenience, but not inconvenient enough for us to make the necessary adjustments to our daily routine. Some of us are right in the thick of it; surrounded by smoldering embers of hate and bigotry. Everywhere we turn there is more smoke. We can walk, we can talk, we can keep moving forward, but it burns. Our throats are dry from screaming for help. Pleading for relief. Some of us are being consumed by the flames. Skin and bone turned into ash that is carried off by the ever changing winds of humanity.
Imagining a world where we don't live day in, day out surrounded by smoke and fire seems impossible. This is how fire spreads. The smoke is too thick, the fire is too hot, and we are not equipped to extinguish the flames. We are not the first generation(s) to feel this way. We know change is possible because we have seen it. The diversity of our team, our agency, is a testament to that.
Historically, all major cultural shifts seemed impossible before they happened. It is people like you who have turned impossible things into reality. Change is always hard; change is always possible."
How will you choose to turn "impossible things into reality"? A good start is educating yourself. Here is a comprehensive list of resources dedicated to addressing racism and doing anti-racism work.
A Message to Andrew Cuomo
"The Friends of Andrew Cuomo" spent over $300,000 to launch an ad campaign designed to paint former New York Governor Andrew Cuomo as a victim of political attacks because of the sexual harassment claims against him. We cannot allow this gaslighting to continue while the ad revictimizes victims of not only Cuomo's sexual harassment but ANYONE who has ever experienced abuse. The tactics used by Cuomo and his supporters further represent the barriers that survivors face every day that prevent them from coming forward and getting support.
We at Vera House have asked Andrew Cuomo to take accountability for the harm he has caused on multiple occasions. Instead of admitting to his wrongdoings, he continues to use power and control to suppress and invalidate the truths of the survivors. Today we released a video, produced by Solon Quinn Studios and supported by Survivors' Network, that sends a powerful message to survivors, "I believe you."
We are asking you to help us amplify the video so that survivors throughout New York and the rest of the world know that we believe and stand with them.
Here's how to get involved:
1. Share our post on Facebook, Linkedin, and Twitter
2. Engage with our content on Instagram and TikTok
3. Share survivor support resources from your organization
4. Tag @verahouseinc
For any questions or to request an interview with a member of Survivors' Network, please contact us at: communications@verahouse.org