#HimToo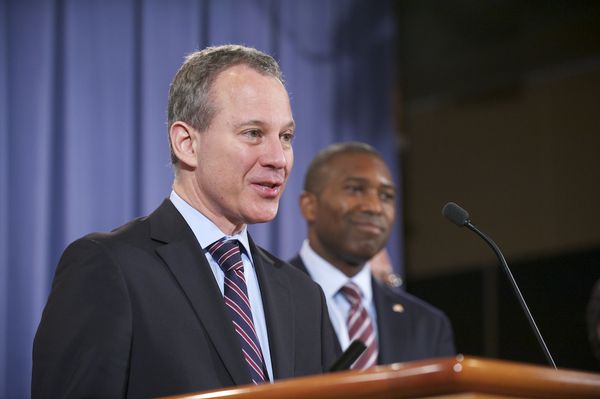 The most recent #MeToo story came to our attention last night. Eric Schneiderman, NYS Attorney General, a strong and vocal advocate of the #MeToo Movement, had been charged with violence toward women he dated. Our agency has been serving victims for over 40 years. We tend to believe victims and survivors, but we always try to take a breath and learn a little more before we immediately pass judgment. We read the full article in The New Yorker detailing the women's experiences with abuse at the hands of the Chief Law Enforcement Officer in New York State. Every word rang true based on our experience. They told friends immediately after being assaulted. Some had pictures. Their experiences were strikingly similar to one another. The Attorney General said that he had engaged in consensual role play. Our stomachs turned.
The #MeToo Movement has been a powerful force in our society over these past several months. #MeToo was founded by Tarana Burke more than a decade ago to help survivors of sexual violence, particularly young women of color from low wealth communities, find pathways to healing. #MeToo has now brought the truths of tens of thousands of survivors into the open and challenged norms that have been perpetuated through silence.
We know perpetrators are amongst us. Many of them are blatant and almost strident about their lack of respect for women. It is painful to be among so many perpetrators, but it is cruel beyond measure when the perpetrators turn out to be those who posed as your allies. These men are wolves in sheep's clothing. They speak the words of respect and support for women, but their behavior speaks the truth. As a voice for survivors, we are outraged by yet another betrayal.
Once credible allegations surface, healing is difficult but always possible, but this requires accountability. The minimization and denial of the survivors' truths by the former Attorney General added salt to our wounds. How can someone say they stand with us, work to elevate the #MeToo movement through their powerful position and then conduct themselves like this? Even in resigning his position, he strongly denied the allegations that had been raised.
And people ask why survivors don't come forward sooner or more frequently. Survivors are subject to attack, called liars and made to fear retaliation.
In late 2017, Vera House launched our #IWill Campaign, calling on community members to publicly state their commitment to ending sexual assault and sexual harassment. We need your commitment now more than ever, but we need it to be real. May our #IWill efforts one day prevent the next #MeToo.
If you need support as a victim or survivor, please feel free to contact our 24-hour support line at (315) 468-3260.
Sincerely,
Randi Bregman, Vera House Executive Director
Jolie Moran, Vera House Advocacy Program Coordinator