Governor Hochul Signs Adult Survivors Act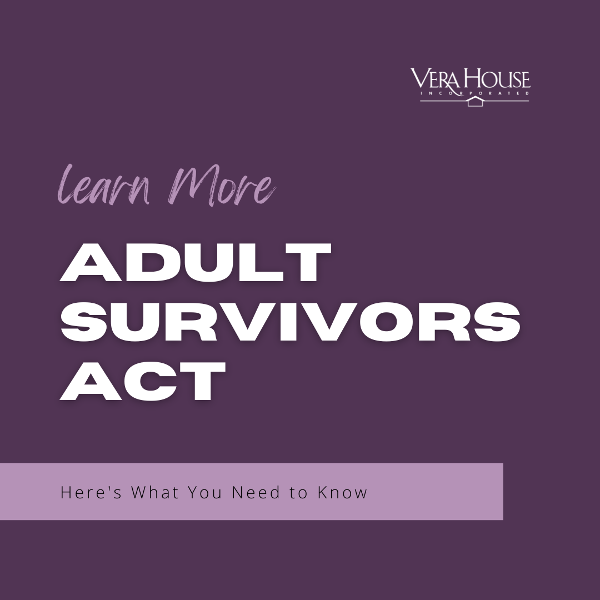 On Tuesday, May 24, 2022, Governor Hochul signed the Adult Survivors Act (S.66A/A.648A). This important piece of legislation allows survivors who were sexually assaulted at age 18 or older to file civil lawsuits in New York, regardless of when the abuse occurred and even if any statutes of limitations have run out. Adult survivors of sexual assault will be able to file the civil lawsuits during the one-year lookback window which begins on November 24, 2022.
Civil suits for survivors can look like many things: individuals and/or institutions being held accountable, compensation, a chance to tell their truths, a means to deter institutions to turn a blind eye to future abuse - all of which are components to what restorative justice could look like. Over the past few years, New York State has passed many bills which support survivors of domestic and sexual violence. Bills like the Adult Survivors Act help our legal system to recognize the impact of trauma and give survivors an opportunity to heal.
Learn More: https://www.nysenate.gov/legislation/bills/2021/S66
If you need assistance regarding the Adult Survivor's Act, you can contact our Support Line: (315) 468-3260.
A Message to Andrew Cuomo
"The Friends of Andrew Cuomo" spent over $300,000 to launch an ad campaign designed to paint former New York Governor Andrew Cuomo as a victim of political attacks because of the sexual harassment claims against him. We cannot allow this gaslighting to continue while the ad revictimizes victims of not only Cuomo's sexual harassment but ANYONE who has ever experienced abuse. The tactics used by Cuomo and his supporters further represent the barriers that survivors face every day that prevent them from coming forward and getting support.
We at Vera House have asked Andrew Cuomo to take accountability for the harm he has caused on multiple occasions. Instead of admitting to his wrongdoings, he continues to use power and control to suppress and invalidate the truths of the survivors. Today we released a video, produced by Solon Quinn Studios and supported by Survivors' Network, that sends a powerful message to survivors, "I believe you."
We are asking you to help us amplify the video so that survivors throughout New York and the rest of the world know that we believe and stand with them.
Here's how to get involved:
1. Share our post on Facebook, Linkedin, and Twitter
2. Engage with our content on Instagram and TikTok
3. Share survivor support resources from your organization
4. Tag @verahouseinc
For any questions or to request an interview with a member of Survivors' Network, please contact us at: communications@verahouse.org