Enter our #MakeYourMark Contest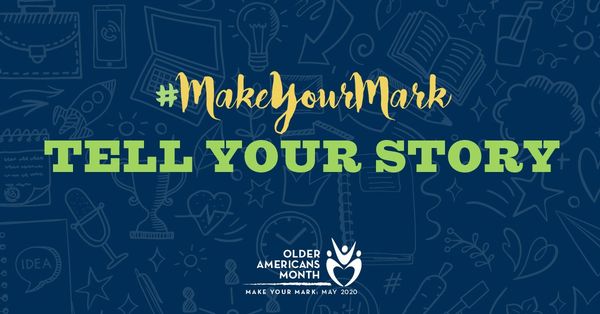 May is Older Americans Month and this year's theme is "Make Your Mark." Led by the Administration for Community Living, this theme was selected to celebrate the countless contributions that older adults make to our communities - their time, experience, and talents benefit family, peers, and neighbors every day.
Our Abuse in Later Life Team invites you to recognize and honor an older adult in your life (either one who is currently "making a mark" on you or one that has passed, but "made a mark" in your life) by submitting a short essay or video about how this person has positively influenced you. Writings should not exceed 500 words & videos should be 1-minute in length or less and can be submitted in one of two ways:
Entries must be submitted by 9:00 pm on Sunday, May 31st.
Please note, emailed entries will also be shared on Vera House's Facebook page. Get your nominations in soon so we can celebrate how older adults make their marks throughout the month of May!
One winner will be randomly selected on Monday, June 1st and will receive a $100 Wegmans gift card for themselves and a $100 VISA gift card for the person they nominated. If the person nominated is deceased, the other gift card will be directed to a Vera House elder advocacy client who is in need of assistance. The winning submission will be highlighted on Vera House's website (www.verahouse.org) and Facebook page (@verahouseinc) in June.