Director of Advocacy Services Recognized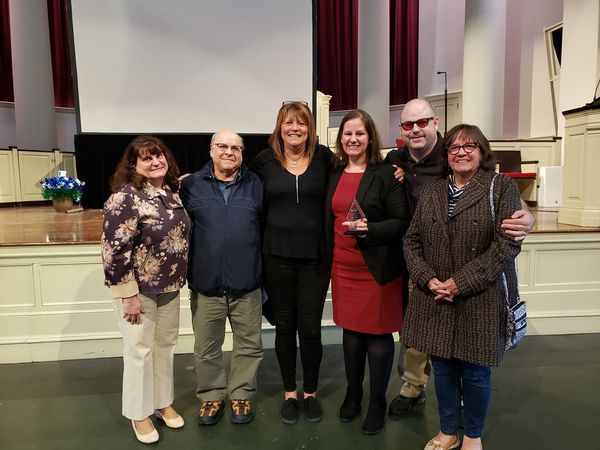 Congratulations to Jolie Moran, our Director of Advocacy Services, who was recognized at the Crime Victims Vigil on April 24th for her outstanding work with victims. Jolie is pictured here with her family and Katie Stager, the Vigil's powerful speaker.
The Crime Victims Vigil is organized annually by the Onondaga County Crime Victims' Rights Coalition in recognition of National Child Abuse Prevention Month. The vigil provides an opportunity for people to recognize and honor victims and survivors and also think about ways in which to prevent abuse and neglect from happening in the future.