April is Sexual Assault Awareness Month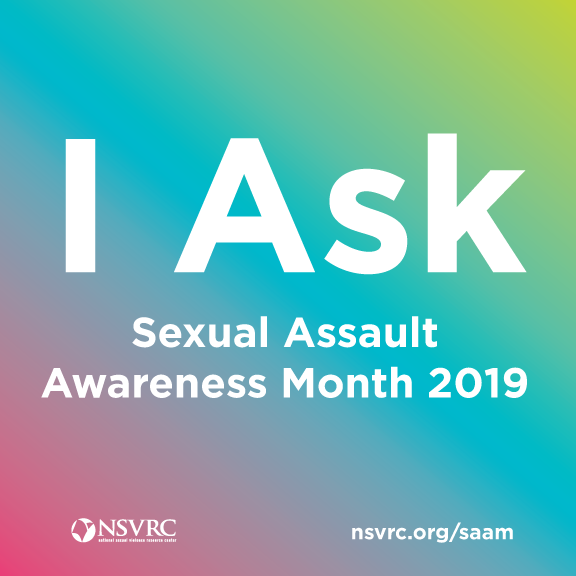 Vera House will recognize Sexual Assault Awareness Month throughout April to raise awareness about sexual violence and educate communities on how to prevent it. This year, SAAM is celebrating its 18th anniversary with the theme "I Ask" to empower everyone to put consent into practice. Consent is a clear, concrete example of what it takes to end sexual harassment, abuse, and assault. "I Ask" is the statement by which individuals will demonstrate that asking for consent is a healthy, normal, and necessary part of everyday interactions.

Sexual assault is a serious and widespread problem. 1 in 5 women in the U.S. have experienced rape or attempted rape at some point in their lives, and 1 in 67 American men have experienced rape or attempted rape. The good news is that prevention is possible. Prevention is everyone's responsibility. All of us can create and promote safe environments. If we feel safe, we can intervene to stop concerning behavior; we can promote and model healthy attitudes and relationships; and we can believe survivors and assist them in finding resources.

Locally, Vera House is proud to host the Clothesline Project throughout April at various locations in our community. The Clothesline Display celebrates the strength and courage of Survivors, Victims & Supporters of sexual assault, domestic violence, and abuse. Visit our Events Calendar for dates and locations. If you are a Survivor and would like more information about our Survivors' Network, please email Angela M. Douglas.

Follow us on Facebook, Twitter and Instagram throughout the month of April for more information and updates on Sexual Assault Awareness Month activities.