Vera House Announces 2021 Board Members and Officers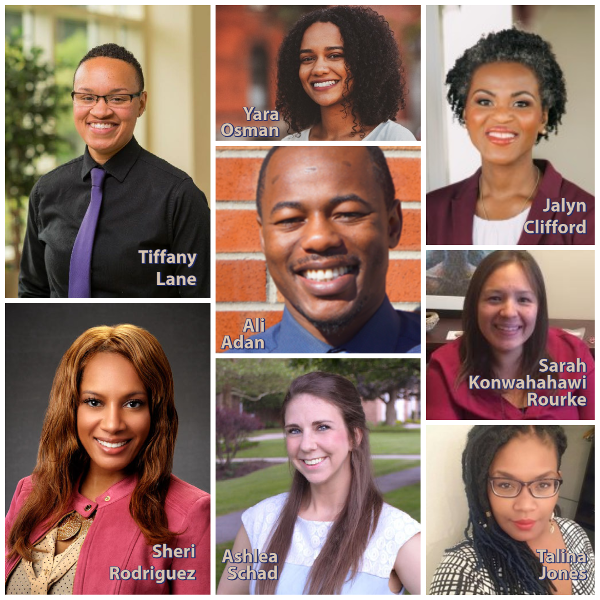 Vera House, Inc. is pleased to announce its new slate of officers for the 2021 Board of Directors. Heading up the list of officers is Board President Barbara Karper, LeMoyne College Advancement Associate for Alumni Relations. Marissa Saunders, Founder and Facilitator at Nurturing Individuals Abilities (NIA) Ministries Worldwide, will serve as Vice President. Carolina Cordero Dyer, Deputy Director and Chief Financial Officer at Center for Community Alternatives, has been named Treasurer. James Branche, Human Resources Manager at United Radio, will serve as Secretary.
New Vera House Board Members that will serve a three-year term commencing January 2021 include Ali Adan, Education Program Coordinator at Refugee & Immigrant Self-Empowerment (RISE); Jalyn Clifford, Human Resources Director at Syracuse Housing Authority; Talina Jones, Program Manager with the Syracuse Community Connector; Tiffany Lane, Director of Office of LGBTQ+ Initiatives at Colgate University; Yara Osman, Community Navigator at Interfaith Works in the Office for New Americans; Sheri Rodriguez, Contract Negotiations Director II at Excellus BlueCross BlueShield; Sarah Konwahahawi Rourke, a member of the Akwesasne Mohawk Nation and graduate student in St. John Fisher College's Executive Leadership in Social Justice Program (Ed.D); and Ashlea Schad, Director of Development at Utica College.
We're thrilled to welcome our new Board members who will share their talents, skills and passion for our mission to help us be a leading voice in the prevention of and response to domestic violence, sexual assault and other forms of abuse. We also look forward to partnering with them on the critical anti-racism work we must do to further our vision of a world free of violence and abuse.
Click HERE for a complete list of our Board of Directors.