A Message from our Director Randi K. Bregman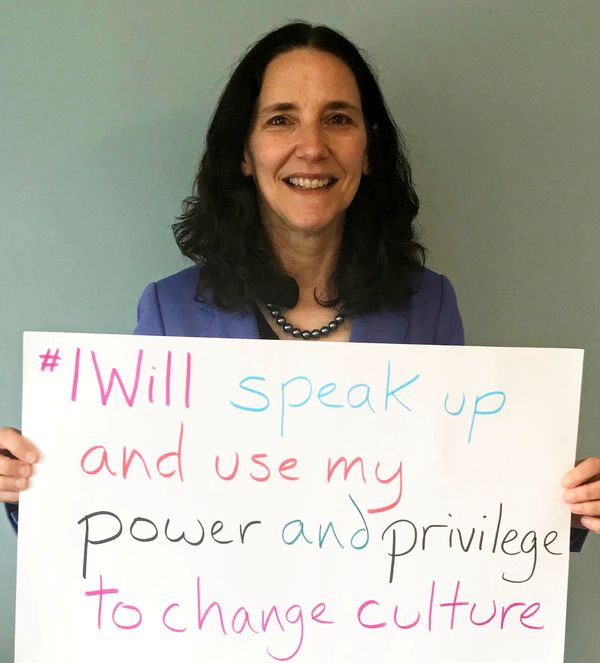 Reflections on Thanksgiving, the Crisis at Syracuse University and Our Work at Vera House

As I head into Thanksgiving, I usually take time to appreciate all that I have and express gratitude to those around me. This year, in the midst of all that is happening in our world, in our community and on the Syracuse University campus, I find myself called to think differently about Thanksgiving. I am still grateful beyond measure for the blessings in my life, but can I celebrate Thanksgiving without thinking about what Thanksgiving really celebrates?
Thanksgiving is a holiday commemorating colonization of indigenous peoples, of people who are different from those in power. That is a founding principle of our nation. For many indigenous peoples, Thanksgiving is a day of mourning. Our efforts to deny this fact contribute to the tragic events unfolding at Syracuse University.
The hateful speech and actions at Syracuse University are horrifying, but they are not truly an aberration. The public exposure of these acts may be an aberration, but the underlying beliefs are embedded in our institutions and systems. The acts are an expression of a larger reality, and that is what we must address.
White supremacy, racism and other forms of oppression must be addressed head-on. Of course, we want the perpetrators of these hate crimes at Syracuse University to be held accountable, but we must also hold ourselves accountable for the work that must be done to truly change our culture.
We want to center those who have been marginalized. We want ALL members of the Syracuse University community to feel safe, but we cannot create safety without committing ourselves to work harder to address the injustice all around us. Judge Langston McKinney commented at a recent event that we should wake up every day and ask ourselves, "What injustice will I slay today?" Imagine the world we could live in if we all started our days with this thought.
How does all of this relate to the work we do at Vera House to achieve our vision of a world free of violence and abuse? It is simple. Abuse is behavior that hurts, humiliates, puts fear in another person or forces another person to do something against their will. Oppression hurts, humiliates, causes fear and forces people to do something against their will. We stand with survivors of all forms of oppression, and we know that survivors who experience multiple forms of oppression, who live at the margins, whose voice is denied or dismissed, suffer the most.
We recognize the challenges in discussing and addressing racism and oppression. We also understand that without the understanding and action, we as a community cannot make progress.
Our journey and commitment as an organization to dismantle and disrupt racism and white supremacy will continue and together as a partner with SU, we accept the responsibility to create a just community for all.
For those feeling victimized and traumatized by recent events:
We see you.
We hear you.
We are here for you.
If you need support or a safe space to gather in community, we welcome you to contact us.
Vera House 24-hour support line (315) 468-3260