2020 Annual Report Highlights: The Power of Planned Giving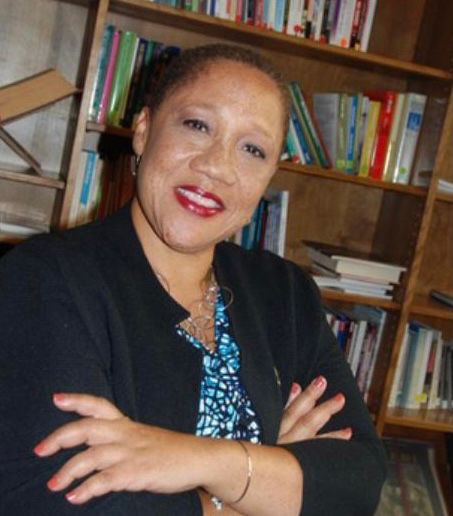 Vera House was the first place Marissa Saunders turned when she was sexually assaulted two years ago.
"Vera House honestly saved me and has been instrumental in helping me on my journey to healing and becoming whole again," says Ms. Saunders. "I don't feel rushed to heal or rushed to end my services, but instead feel supported, heard and cared about."
Ms. Saunders first became involved with Vera House in 2018 when she administered Intercultural Development Inventory assessments to staff, board members and foundation trustees. Although she had referred several of her clients to Vera House over the years, she was surprised to learn how many different services Vera House offers. She has also been moved by our client-centered approach and our anti-racism and anti-oppression work to ensure we're serving all victims.
Over the years, Ms. Saunders' commitment to the agency has deepened. She is a leader on the Vera House Board of Directors, member of the foundation and often shares her truths as a survivor of sexual and intimate partner violence.
In 2020, she added another level of commitment and included the agency in her estate plan through Vera House's Planned Giving Initiative. She says she was motivated to get and stay involved knowing there are others like her who don't yet know about Vera House.
"Each time I make a gift, I know I am helping someone have a voice," she says. "My remaining involved increases the chances of another victim being saved like I was."
Naming Vera House in her estate plan and talking about her experience help ensure Vera House will be here for future generations.
"When you share why you give, it inspires others to give back to their community," says Vera House Director of Development Cindy Britz. "By sharing her story, Marissa is really giving us two gifts."
Read the full 2020 Vera House Annual Report.
A Message to Andrew Cuomo
"The Friends of Andrew Cuomo" spent over $300,000 to launch an ad campaign designed to paint former New York Governor Andrew Cuomo as a victim of political attacks because of the sexual harassment claims against him. We cannot allow this gaslighting to continue while the ad revictimizes victims of not only Cuomo's sexual harassment but ANYONE who has ever experienced abuse. The tactics used by Cuomo and his supporters further represent the barriers that survivors face every day that prevent them from coming forward and getting support.
We at Vera House have asked Andrew Cuomo to take accountability for the harm he has caused on multiple occasions. Instead of admitting to his wrongdoings, he continues to use power and control to suppress and invalidate the truths of the survivors. Today we released a video, produced by Solon Quinn Studios and supported by Survivors' Network, that sends a powerful message to survivors, "I believe you."
We are asking you to help us amplify the video so that survivors throughout New York and the rest of the world know that we believe and stand with them.
Here's how to get involved:
1. Share our post on Facebook, Linkedin, and Twitter
2. Engage with our content on Instagram and TikTok
3. Share survivor support resources from your organization
4. Tag @verahouseinc
For any questions or to request an interview with a member of Survivors' Network, please contact us at: communications@verahouse.org