2020 Annual Report Highlights: The Power of Monthly Giving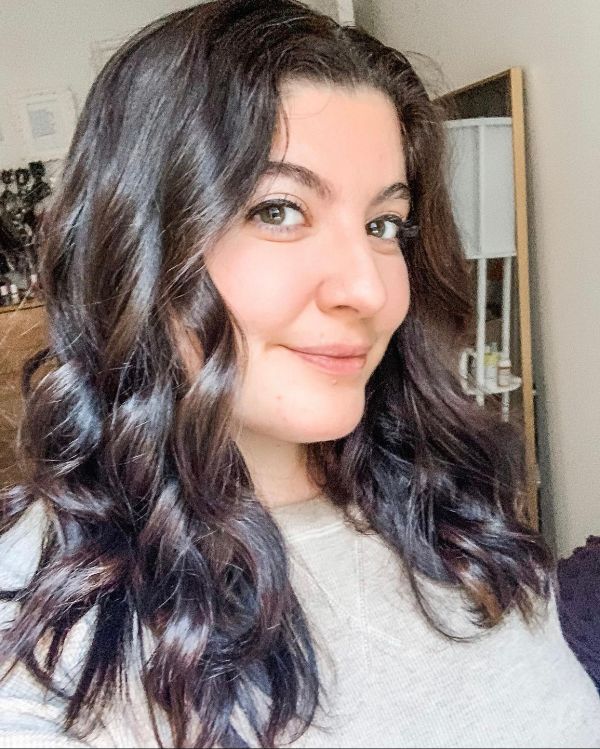 Alena Cerro was a teenager when her neighbor, Jenni-Lyn Watson, was killed by her boyfriend. Shortly after, a Vera House prevention educator came to Ms. Cerro's high school to talk about dating violence.
"I remember sitting in the bleachers of the gym and questioning if I was in an abusive relationship, but I never thought to seek advocacy services," says Ms. Cerro.
After Ms. Cerro was sexually assaulted in 2014, her doctor called Vera House's support hotline. That afternoon, Ms. Cerro began weekly therapy sessions with Vera House's Co-Director of Clinical Services Carrie Land-Steves. Early on, being at Vera House was difficult for Ms. Cerro and she had a panic attack.
"Being in the physical space where people have come after experiencing so much suffering felt really heavy to me," she says. "As my sessions continued, I felt relief that a place like this existed. I saw it less as a place where people went because of suffering and instead as a place for healing."
During one session with Ms. Land-Steves, Ms. Cerro realized that she didn't pay to see her. At one point, she asked Ms. Land-Steves how she made her living.
"I truly felt so privileged to not have the burden to pay for therapy," says Ms. Cerro.
Motivated by her passion for survivors and their truths, she decided to become a monthly donor.
"Becoming a monthly donor really demonstrates a strong commitment to a cause," says Director of Development Cindy Britz. "We can plan for the future because we know that we will have a steady income stream we can rely upon."
When she sees her monthly donation on bank statements, Ms. Cerro thinks of the faces of the people that she knows at the agency. It inspires her to do more.
"Vera House services are an integral and vital part of a functioning society moving toward freedom from violence and abuse," says Ms. Cerro.
Become a monthly donor.
Read the full 2020 Vera House Annual Report.
A Message to Andrew Cuomo
"The Friends of Andrew Cuomo" spent over $300,000 to launch an ad campaign designed to paint former New York Governor Andrew Cuomo as a victim of political attacks because of the sexual harassment claims against him. We cannot allow this gaslighting to continue while the ad revictimizes victims of not only Cuomo's sexual harassment but ANYONE who has ever experienced abuse. The tactics used by Cuomo and his supporters further represent the barriers that survivors face every day that prevent them from coming forward and getting support.
We at Vera House have asked Andrew Cuomo to take accountability for the harm he has caused on multiple occasions. Instead of admitting to his wrongdoings, he continues to use power and control to suppress and invalidate the truths of the survivors. Today we released a video, produced by Solon Quinn Studios and supported by Survivors' Network, that sends a powerful message to survivors, "I believe you."
We are asking you to help us amplify the video so that survivors throughout New York and the rest of the world know that we believe and stand with them.
Here's how to get involved:
1. Share our post on Facebook, Linkedin, and Twitter
2. Engage with our content on Instagram and TikTok
3. Share survivor support resources from your organization
4. Tag @verahouseinc
For any questions or to request an interview with a member of Survivors' Network, please contact us at: communications@verahouse.org