2020 Annual Report Highlights: Committed to Anti-Racism and Anti-Oppression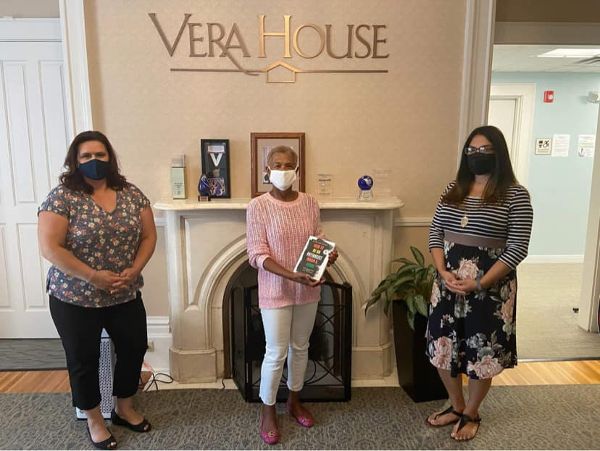 In March 2018, Vera House released a strategic plan that highlighted the need for everyone within the organization to articulate and live allyship. We came to recognize the deep connections between domestic and sexual violence and other forms of oppression, particularly racism.
The direct impact of racism on Black and Brown staff, victims and survivors required White-identified staff to be accountable for the harm caused. After a summer of staff development, staff read White Fragility by Robin DiAngelo and engaged in deep, sometimes uncomfortable conversations about white privilege.
Additionally, our board of directors began leading anti-racism exercises at monthly meetings and spent a half-day retreat in August focused on increasing their collective understanding of the relationship of racism to Vera House's work and mission.
Below is a list of changes that have grown from our intentional work over the past three years:
We have been attracting and retaining staff of color.
We integrated anti-racism work into our leadership discussions and decision-making, onboarding and orientation for staff, volunteers, board and foundation.
Vera House departments regularly include or center their team meeting discussions on the intersection of racism and oppression with domestic and sexual violence.
Staff founded racial affinity groups to further our anti-racism and anti-oppression work.
Our advocacy workgroup was rebranded as "The Collective." It works to advance Vera House's mission and vision through advocacy and activism efforts that focus on accountability, anti-racism and anti-oppression and equity.
We have made extensive modifications to educational programming and curricula to address inequity, racism and other forms of oppression.
Our diverse board of directors is led by two women of color.
The staff and board created libraries of anti-racism resources.
We held joint meetings on anti-racism with board, foundation and staff.
Read the full 2020 Vera House Annual Report.
A Message to Andrew Cuomo
"The Friends of Andrew Cuomo" spent over $300,000 to launch an ad campaign designed to paint former New York Governor Andrew Cuomo as a victim of political attacks because of the sexual harassment claims against him. We cannot allow this gaslighting to continue while the ad revictimizes victims of not only Cuomo's sexual harassment but ANYONE who has ever experienced abuse. The tactics used by Cuomo and his supporters further represent the barriers that survivors face every day that prevent them from coming forward and getting support.
We at Vera House have asked Andrew Cuomo to take accountability for the harm he has caused on multiple occasions. Instead of admitting to his wrongdoings, he continues to use power and control to suppress and invalidate the truths of the survivors. Today we released a video, produced by Solon Quinn Studios and supported by Survivors' Network, that sends a powerful message to survivors, "I believe you."
We are asking you to help us amplify the video so that survivors throughout New York and the rest of the world know that we believe and stand with them.
Here's how to get involved:
1. Share our post on Facebook, Linkedin, and Twitter
2. Engage with our content on Instagram and TikTok
3. Share survivor support resources from your organization
4. Tag @verahouseinc
For any questions or to request an interview with a member of Survivors' Network, please contact us at: communications@verahouse.org