vera house events
22nd Annual Elder Abuse Conference
This dynamic full-day conference will include several break-out sessions that cover diverse topics related to elder abuse.
CONFERENCE ATTENDEES...click HERE for conference presentations & materials!

Online registration is closed. If you'd still like to attend the conference, call us at (315) 425-0818.

For a list of workshop descriptions, click HERE.

Download our Elder Abuse Conference flyer.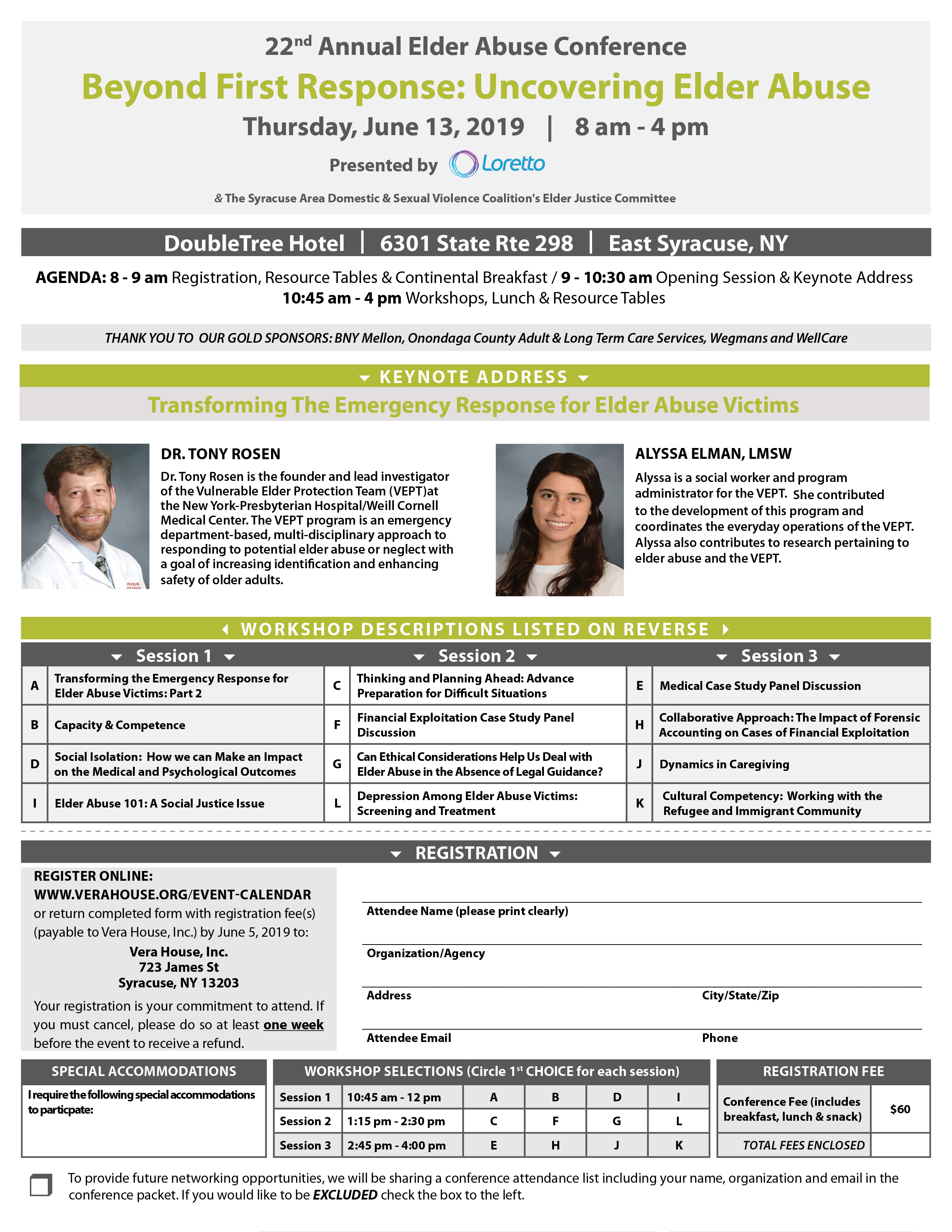 Learn more about our Evergreen Network, a division of Vera House that addresses elder abuse, neglect and financial exploitation.