Vera House's Sexual Assault Nurse Examiner (SANE) Program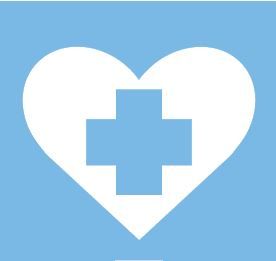 The Vera House Sexual Assault Nurse Examiner (SANE) Program is responsible for offering survivors of sexual violence the compassionate, expert medical care they deserve. Our SANEs meet patients who have been sexually assaulted at all Syracuse-area hospitals. They complete physical examinations, collect forensic evidence, and test for pregnancy, HIV, and other sexually transmitted infections.
In 2020, our SANEs responded to 210 call outs to hospitals, provided 157 forensic exams, and completed 129 forensic kits, 99 of which were released to law enforcement.
Sadly, a shortage of SANE nurses can harm survivors. Read more about this critical issue HERE.
The Vera House SANE Program is recruiting RNs with a minimum of one year of acute care experience in a hospital setting who are interested in a per diem position providing on-call coverage for daytime and overnight hours during the week. Find our SANE career opportunities on our Job Openings webpage.
For more information, please contact the SANE Program.
A Message to Andrew Cuomo
"The Friends of Andrew Cuomo" spent over $300,000 to launch an ad campaign designed to paint former New York Governor Andrew Cuomo as a victim of political attacks because of the sexual harassment claims against him. We cannot allow this gaslighting to continue while the ad revictimizes victims of not only Cuomo's sexual harassment but ANYONE who has ever experienced abuse. The tactics used by Cuomo and his supporters further represent the barriers that survivors face every day that prevent them from coming forward and getting support.
We at Vera House have asked Andrew Cuomo to take accountability for the harm he has caused on multiple occasions. Instead of admitting to his wrongdoings, he continues to use power and control to suppress and invalidate the truths of the survivors. Today we released a video, produced by Solon Quinn Studios and supported by Survivors' Network, that sends a powerful message to survivors, "I believe you."
We are asking you to help us amplify the video so that survivors throughout New York and the rest of the world know that we believe and stand with them.
Here's how to get involved:
1. Share our post on Facebook, Linkedin, and Twitter
2. Engage with our content on Instagram and TikTok
3. Share survivor support resources from your organization
4. Tag @verahouseinc
For any questions or to request an interview with a member of Survivors' Network, please contact us at: communications@verahouse.org