vera house events
Walk the Talk with Vera House
During the week of August 17 – 23, tag five friends on social media and invite each of them to engage in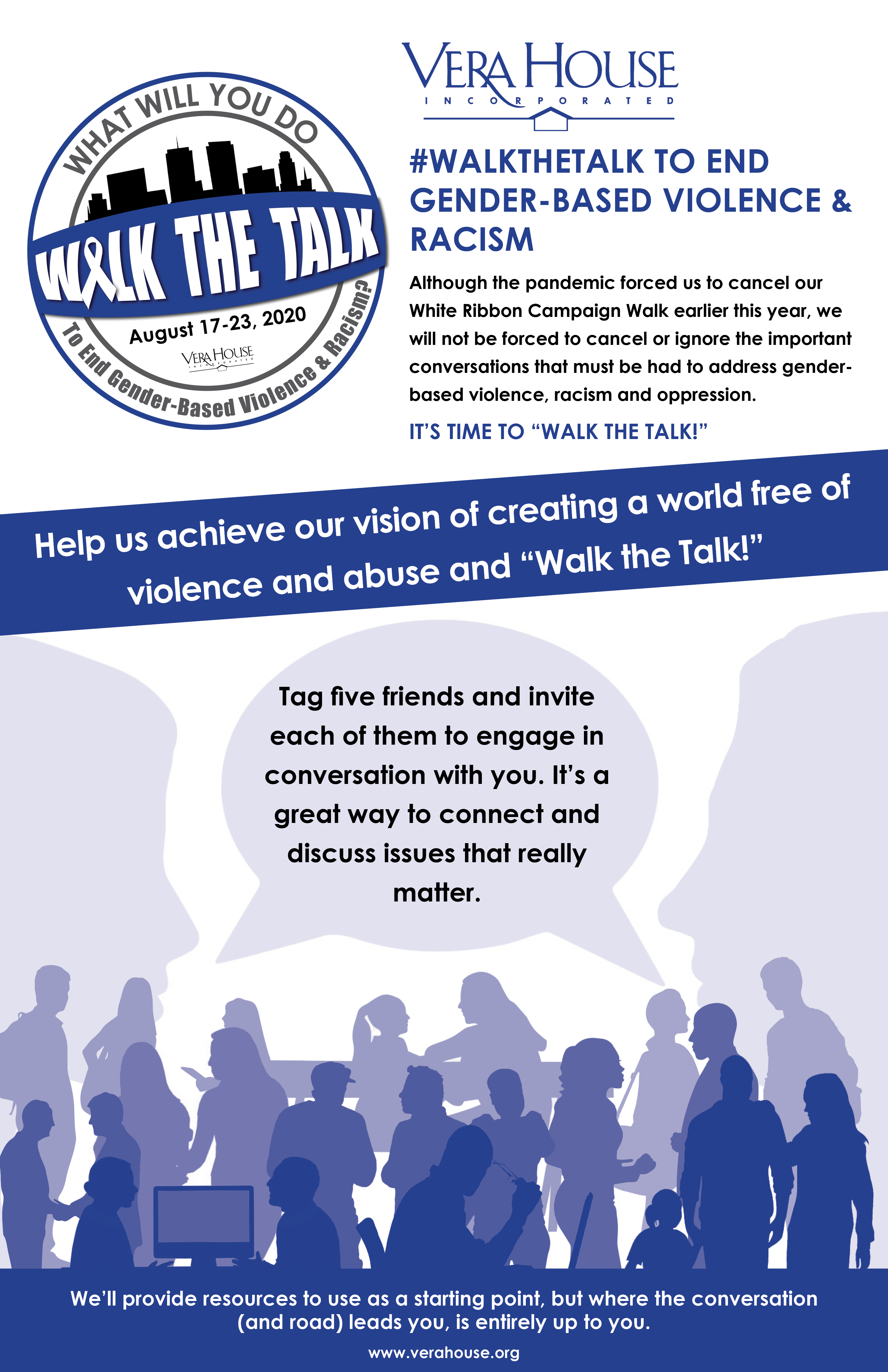 conversation about gender-based violence, racism and oppression with you. It's a great way to connect and discuss issues that really matter.
Throughout the week, we'll provide talking prompts to use as a starting point, but where the conversation (and road) leads you, is entirely up to you. Your #WalkTheTalk can involve physically walking and talking with someone, or the more symbolic "walk the talk," engaging with friends & family however works best for you.
We hope #WalkTheTalk gives you an opportunity to explore, listen and learn from one another. Don't forget to share your #WalkTheTalk experience with us! Take a pic, tag @verahouseinc and use #WalkTheTalk.
Click HERE to download a #WalkTheTalk poster to share.
Some discussion topics to consider during your #WalkTheTalk:
Healthy relationships
Dating violence
Sexual violence
Domestic violence
Sexual harassment
Healthy masculinity
Consent
Victim blaming
Elder abuse
Discrimination
Power & privilege
Prejudice
Racism
Ableism
Ageism
Sexism
Heterosexism