request a white ribbon presentation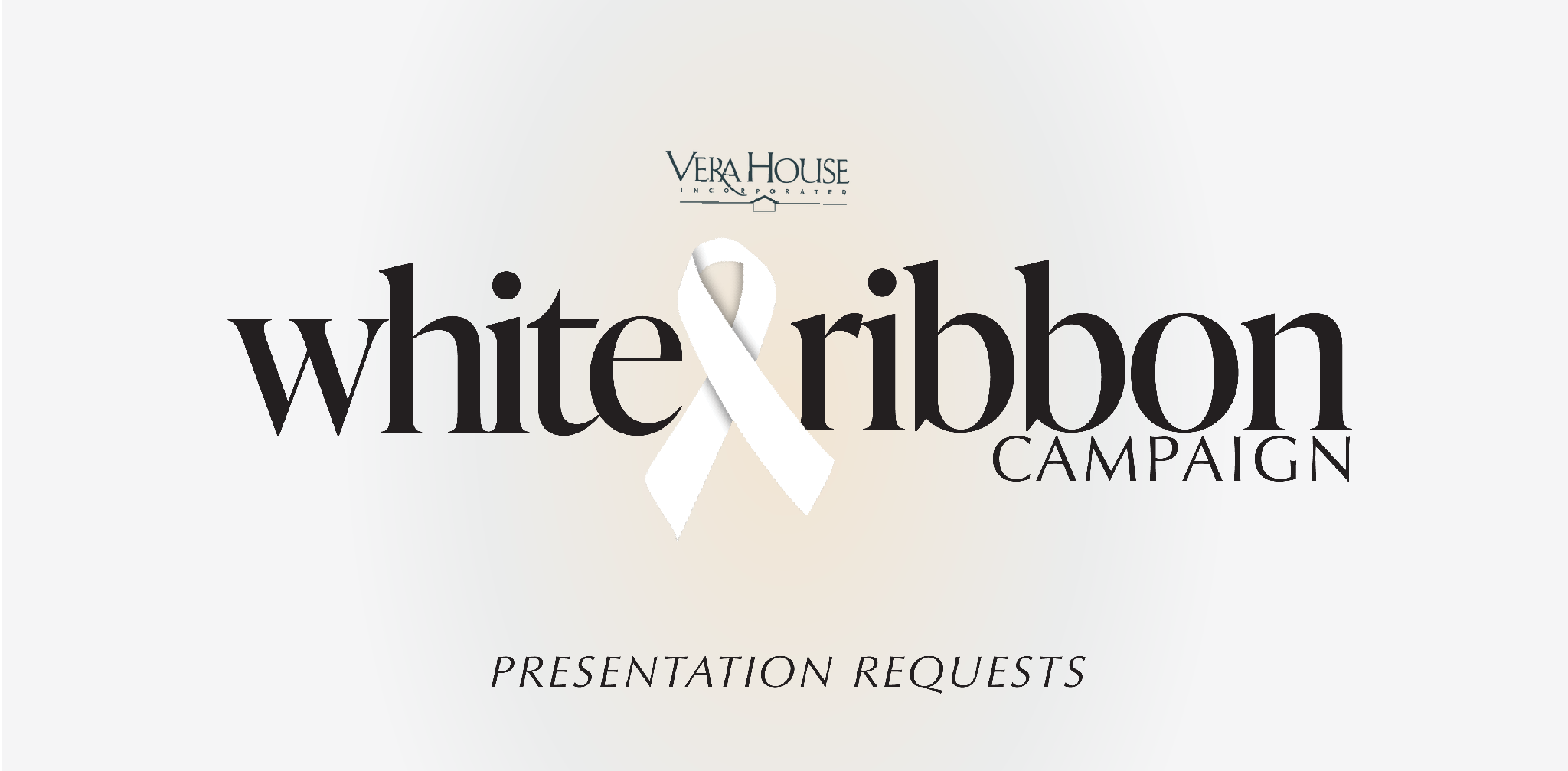 As part of the White Ribbon Campaign, Vera House offers FREE presentations upon request for your business, faith community, club, group, etc. on a variety of topics ranging from gender-based violence to healthy relationships.
Presentations can be tailored to the length and focus you'd prefer.
Don't see what you're looking for listed? Feel free to add what you'd like in the 'Other' fields and we'll be happy to accommodate!
Looking to donate to the campaign? Make a contribution here.