White Ribbon Campaign Champion Spotlight: Darrell Buckingham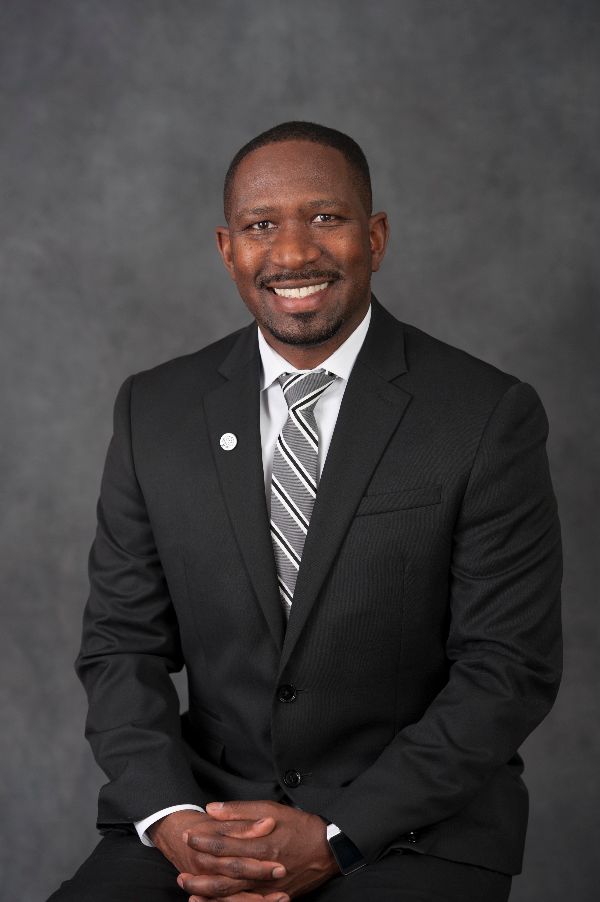 This year, Vera House launched our new White Ribbon Campaign Champion program for people who want to deepen their understanding of domestic violence and how to prevent it. For a donation of $100, White Ribbon Champions receive an educational email from us every week throughout the White Ribbon Campaign in March. These emails delve into topics like creating healing relationships, the intersection of gender-based violence and racism, how to be an effective bystander, and information about our innovative programs. White Ribbon Champions will also be added to our recognition webpage and emails.
One of our earliest White Ribbon Champions was Darrell Buckingham, the secretary of the Vera House Board of Directors. Darrell works to cultivate healthy masculinity in his own life and uses his voice to speak out against domestic violence. Read the interview with Darrell below to learn more about how he became involved with Vera House and why he's a White Ribbon Champion.
What inspired you to become a White Ribbon Campaign Champion?
I was motivated to become a White Ribbon Champion by the tragic story of the 1989 École Polytechnique massacre of 14 women in Montreal. My relationships with my daughters and sisters also inspired me.
How did you initially get involved with Vera House?
I am a proud graduate of the Nourishing Tomorrow's Leaders (NTL) nonprofit board training program. As a result of attending NTL and meeting great individuals from our community, I was introduced to the possibility of joining Vera House. I did a little research and was impressed with the work that Vera had been doing, but also shocked about how little I knew about the local impact of this organization. I was intrigued, eager to learn, excited to be a part of making a difference, and honored to even be considered as a candidate to join the board of directors.
What do you wish more people understood about domestic violence?
Although I am not a victim of domestic violence, I experienced it happening to someone I love. That experience has stayed with me all my life. I'm constantly living, loving, and struggling to unlearn toxic masculine behaviors. Unlearning and trying to teach my kids what aspirational masculinity looks like. Domestic violence causes great pain to victims, but it also causes psychological harm to those that witness the pain.
How do you try to live your commitment to not supporting, committing, or remaining silent about abuse?
I try to live my life as an example of growth and I encourage others to do the same. I speak up and speak out against all forms of abuse.
Vera House's vision is "a world free of violence and abuse." What would a world free of violence and abuse look like to you?
Equity.