We Need 4G Smartphones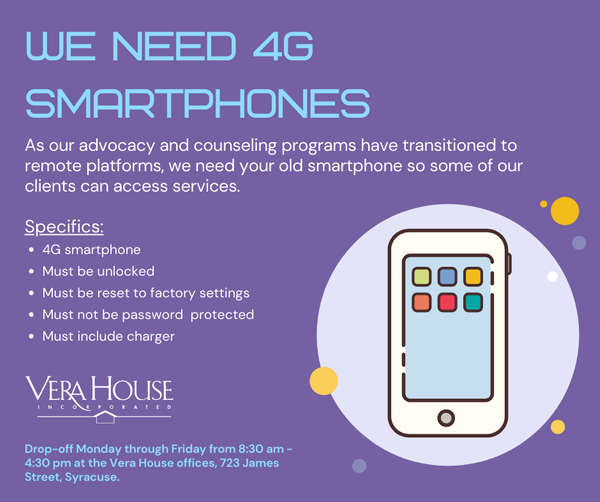 We have an urgent need for 4G smartphones to help some of our clients access remote services. If you have an old smartphone, consider donating it so the individuals using our advocacy & clinical services can remain connected.
Specifics:
Must be a 4G smartphone
Must be unlocked
Must be reset to factory settings
Must not be password protected
Must include charger
Please drop-off your smartphones to the Vera House offices located at 723 James St, Syracuse, Monday - Friday from 8:30 am - 4:30 pm. Questions? Email Maryann Wood.