We are in URGENT need of a few items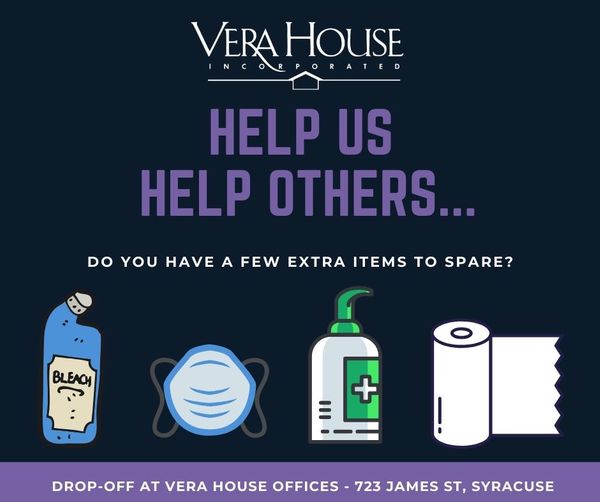 As we continue to serve victims in crisis every day, we have come to a point where we are in desperate need of essential supplies that cannot be found locally. If you have a few extra of any of the items below, we would be eternally grateful if you would share with us.
Donations can be dropped off at our offices located at 723 James Street, Syracuse, Monday – Friday. Please call ahead at (315) 425-0818 and we will come outside to collect the items.

URGENTLY NEEDED:
Facemasks
Bleach
Disinfecting Wipes
Hand Sanitizer
No-Touch Thermometers
Alcohol Wipes
Paper Towels
Toilet Paper
OTHER NEEDS:
Soap
Shampoo & Conditioner (products for African American hair too)
Toothpaste
Lotion
Thank you so much for your consideration and partnership in helping us to create a world free of violence and abuse.