Vera House's 12 Men Model Recognizes 10th Anniversary with a Special Announcement from Onondaga County Executive Ryan McMahon and Syracuse Mayor Ben Walsh at a Press Conference Scheduled for September 20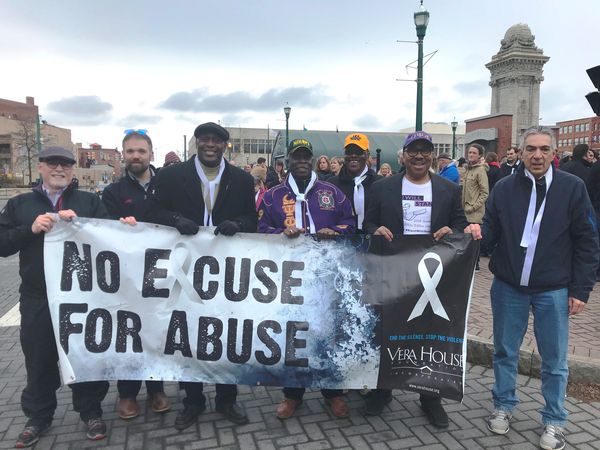 Vera House will host a press conference on Friday, September 20th at our offices, 723 James St., Syracuse, starting at 9:00 AM to recognize a decade of promoting healthy masculinity through the 12 Men Model. To recognize the 10th Anniversary of the program, Onondaga County Executive Ryan McMahon and Syracuse May Ben Walsh will make a special announcement. There will be time dedicated after the news conference for interview opportunities.
Since the inception of Vera House's 12 Men Model in 2009, over 200 men have completed the program. The 12 Men Model is a violence prevention focused dialogue that assembles men in small groups and encourages them to rethink and redefine masculinity and male roles. With the guidance of a facilitator, the program challenges the thoughts of those involved in the group and empowers them to challenge the thoughts of others. Vera House is the first agency in the United States to invite men to discuss healthy masculinity by participating in a 12 Men Model.
The Worker Institute at Cornell undertook a survey of the 12 Men Model to collect information from participants and evaluate the program. Representatives from the ILR Worker Institute will join us to release their findings and explain how the program can transform its participants' attitudes about gender and masculinity.
"The 12 Men Model is an invitation," said George Kilpatrick, Vera House Project Coordinator/Men's Outreach. "We meet men where they are without judgment. We are asking all men to look within and ask themselves how they can take a leadership role in ending violence against the women they know and love and encourage the men in their lives to uphold these values as well. We invite men to make a commitment today to participate in the 12 Men Model."