Vera House Foundation Hosts 30th Annual New Beginnings Gala with Honorary Chairs John and Kim Huhtala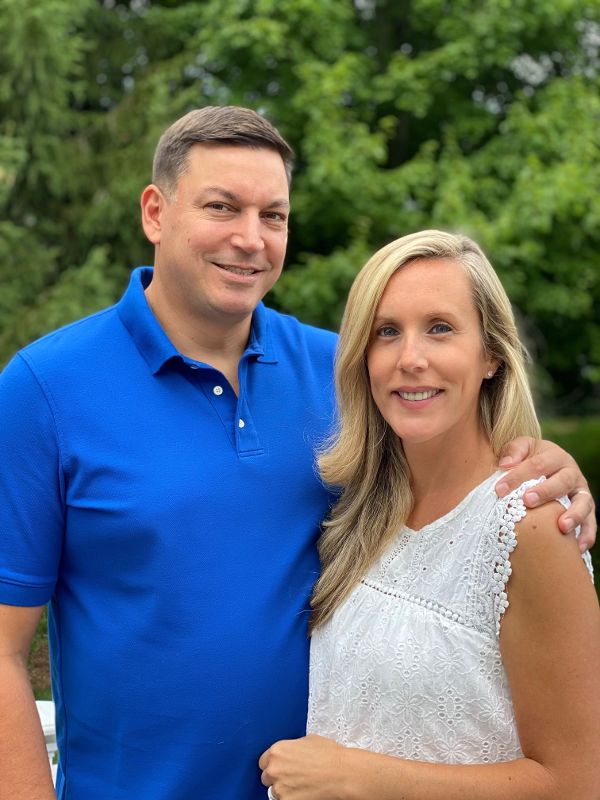 We are pleased to announce the Vera House Foundation will host our 30th Annual New Beginnings Gala on Saturday, December 4, 2021 at 6 p.m. The Gala will be held with both an in-person option at the Oncenter, subject to COVID-19 safety guidelines, and a virtual option.
New Beginnings is the annual gala sponsored by the Vera House Foundation Board of Trustees to support the agency's mission to end domestic and sexual violence and elder abuse. The evening will include agency speakers, our famous silent auction and entertainment! Gala proceeds support all Vera House programs and services, including counseling, advocacy, emergency shelter, legal services and prevention education.
This year, we are delighted to welcome John and Kim Huhtala as our Honorary Gala Chairs. John and Kim are proud supporters of Vera House. John joined the agency's Board of Directors in 2017 and the Foundation in 2020. Currently, in his second term on the agency board, John has served on, or continues to serve on, various committees, including Board Development, Finance, Executive and the White Ribbon Campaign. John has also been actively engaged in the board's anti-racism work and led critical conversations to further this effort.
"We are thrilled and humbled to be this year's Gala Honorary Chairs," said John and Kim. "We are inspired by survivors and their stories, and we want to do our part to further the goal of a world free of violence and abuse."
Kim is a native New Yorker who spent her formative years in Queens before moving to Long Island. After receiving her degree in Childhood Education and Special Education, Kim focused on her work as a teacher in East New York, Brooklyn. In 2013, Kim continued her commitment to urban education by supporting and developing teachers in the Syracuse City School District. Kim currently leads a dedicated team of content-specific Independent Evaluators who service over 1,500 teachers for the Syracuse City School District.
John grew up in Norwich and is the Market Executive for the Middle Market banking group, based in Syracuse. He has worked for JPMorgan Chase since 2007 and has been in banking for 25 years. John earned his BS in Business Administration from Nazareth College in 1995 and his MBA from Binghamton University in 2006. He serves on the board of trustees of Vera House, Syracuse Stage and CenterState CEO. John is also a volunteer mentor for On Point for College.
John and Kim have been married for 13 years and have 3 daughters, Emma (15), Juliette (6) and Hailey (4) and live in Baldwinsville.
"We are excited to have John and Kim Huhtala as this year's Honorary Chairs for the Gala," say Vera House Co-Executive Directors Randi Bregman and Angela Douglas. "John has been an extraordinary board member and foundation trustee, embracing the mission of Vera House and serving as an outstanding ambassador at every turn. Kim's leadership in advancing educational opportunities for youth is an inspiration. This year's Gala will bring in critical funding to support our essential work going forward."
We are grateful to JPMorgan Chase for supporting the 30th Annual New Beginnings Gala as presenting sponsor, as well as our sponsors Lynn Law Firm, Dorothy & Marshall M. Reisman Foundation, M&T Bank, Northwestern Mutual, OneGroup, RBC Wealth Management, Housel Dermatology, KeyBank, National Grid, Wegmans, Syracuse University, Bousquet Holstein, Rockbridge Investment Management – Institutional, Northland Communications, Julie & Irwin Flack, Horowitch Family Foundation and Mackenzie Hughes. Thank you also to our media sponsors Cumulus Media and CNYCentral and video production sponsor Solon Quinn Studios.
For more information about the gala or reservations, please call Vera House's Special Events Office at (315) 425-0818 or make your reservations securely online.
A Message to Andrew Cuomo
"The Friends of Andrew Cuomo" spent over $300,000 to launch an ad campaign designed to paint former New York Governor Andrew Cuomo as a victim of political attacks because of the sexual harassment claims against him. We cannot allow this gaslighting to continue while the ad revictimizes victims of not only Cuomo's sexual harassment but ANYONE who has ever experienced abuse. The tactics used by Cuomo and his supporters further represent the barriers that survivors face every day that prevent them from coming forward and getting support.
We at Vera House have asked Andrew Cuomo to take accountability for the harm he has caused on multiple occasions. Instead of admitting to his wrongdoings, he continues to use power and control to suppress and invalidate the truths of the survivors. Today we released a video, produced by Solon Quinn Studios and supported by Survivors' Network, that sends a powerful message to survivors, "I believe you."
We are asking you to help us amplify the video so that survivors throughout New York and the rest of the world know that we believe and stand with them.
Here's how to get involved:
1. Share our post on Facebook, Linkedin, and Twitter
2. Engage with our content on Instagram and TikTok
3. Share survivor support resources from your organization
4. Tag @verahouseinc
For any questions or to request an interview with a member of Survivors' Network, please contact us at: communications@verahouse.org