Vera House Foundation Hosts 28th Annual "New Beginnings" Gala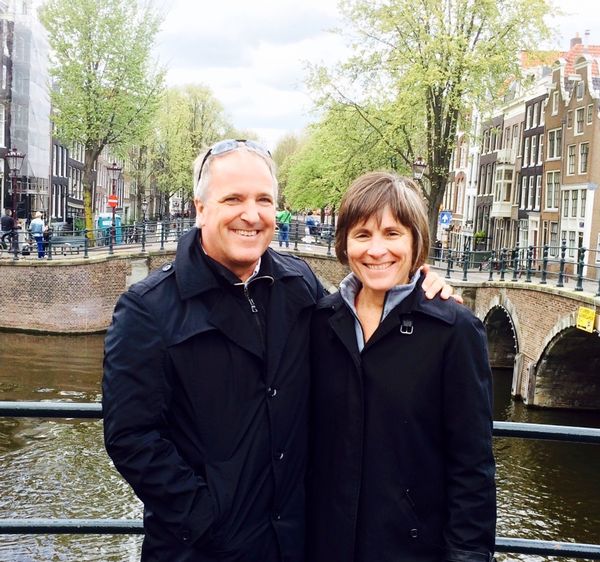 The Vera House Foundation will present its 28th Annual "New Beginnings" Gala on Saturday, December 7th at the Oncenter from 6 to 11 p.m. with Honorary Chairs, Meg O'Connell and Eric Allyn.

"New Beginnings" is the annual gala sponsored by the Vera House Foundation Board of Trustees to benefit the programs and services of Vera House, Inc. Now in its 28th year, the "New Beginnings" Gala will bring together over 500 guests to celebrate the season and support the agency's mission to end domestic and sexual violence and elder abuse.

The evening will begin at 6 p.m. at the Oncenter with a cocktail hour, silent auction wine pull and jewelry raffle featuring a tennis bracelet valued at $1,800 donated by Cazenovia Jewelers. A sit-down dinner will follow. The evening will also feature live entertainment by the Silver Arrow Band.

Tables of 10, as well as individual tickets, are available at patron and donor levels. Patron tables of 10 are $2,500 and donor tables cost $2,100. Donor tickets are $210 per person. For more information or reservations, please call Vera House's Special Events Office at (315) 425-0818 x2271, or make your reservations securely online HERE.

We are thrilled to have Meg O'Connell and Eric Allyn serve as our 2019 Gala Honorary Chairs and appreciate their unwavering commitment and support of Vera House.

Margaret M. O'Connell is Executive Director of the Allyn Family Foundation, a private family foundation committed to supporting CNY. In her role with the Allyn Family Foundation, Meg is spearheading the development of a new building in downtown Syracuse known as the Salt City Market. In leadership roles, Meg serves as Chair of the Early Childhood Alliance, Work Train, ABC Cayuga Play Space, Syracuse Urban Partnership, E. John Gavras Foundation and as Treasurer of Blueprint 15. She also serves on the Board of Directors and Executive Committee of CenterState CEO. For almost a decade, she served on the Board of Trustees for Onondaga Community College and served as Interim President from 2012-2013. Meg is a graduate of Dartmouth College and started her career in not for profits by working for the Shelter for Help in Emergency, a domestic violence shelter in Charlottesville, Virginia.

Eric Allyn is former Chairman of the Board of Directors of Welch Allyn, Inc, a company owned by the Allyn Family for 100 years. Welch Allyn was acquired by Hill-Rom, a larger public company in 2015. Since the sale of the company, Eric has helped transition his family from an operating family to a financial family; particularly, he has focused on responsibly investing on behalf of family members, and for the Allyn Family Foundation. Eric serves on the Board of Directors of GOJO (makers of Purell), Pharma Tech Industries, Health Care Originals, Auburn Community Hospital (past-Chairman), the Hospital Trustees of New York State (Chairman), Hospital Association of New York State and The Allyn Family Foundation (Investment Committee Chairman). Eric graduated from Dartmouth College, and earned his MBA from University of Virginia (Darden School). He lives in Skaneateles, NY with his wife Meg O'Connell, and they have three wonderful adult daughters.

The 2019 "New Beginnings" Gala is presented by Northwestern Mutual and additional sponsorship is provided by: Allyn Family Foundation; Community Bank, N.A.; Cygnus Management Foundation; Dorothy & Marshall M. Reisman Foundation; Fastrac; Horowitch Family Foundation; Loftus, Ryu & Bartol, MD's PC; M&T Bank; National Grid; Porter Nordby Howe LLP; Raymour & Flanigan Furniture, Inc.; Rick and Diane Clark; Wegmans; Carrols Corporation; Nascentia Health; Northland Communications; SUNY Upstate Medical University; Syracuse University; The Armory Group at Morgan Stanley. Media sponsorship is provided by NewsChannel 9 and Cumulus Media.