Support our Summer Appeal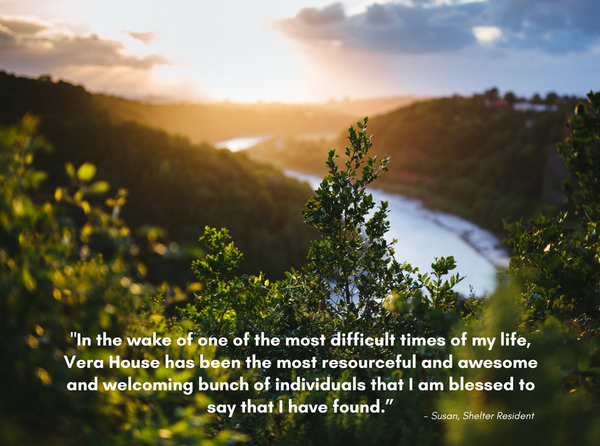 Donate Now

"In the wake of one of the most difficult times of my life, Vera House has been the most resourceful and awesome and welcoming bunch of individuals that I am blessed to say that I have found."
That's how Susan*, a former shelter resident, feels about her experience at Vera House.
Can you imagine how difficult it is for someone to take the first step and ask for help? With national social movements such as #MeToo and #TimesUp, more and more survivors are finding it easier to come forward and speak their truth. Locally, when someone has been physically, sexually, emotionally or financially abused, our caring staff are ready and able to offer support and guidance to help one break free from abuse.
Your financial support makes healing possible for Susan*, and all the adults and children served by Vera House. Each year thousands of individuals call the Vera House 24-hour crisis and support line – while some seek shelter, others are in need of counseling. Oftentimes, many just need someone to listen. Help is always available by calling (315) 468-3260.
Your generosity will help educate and empower thousands of individuals affected by domestic and sexual violence and elder abuse in our community. With your gift, we will be able to continue providing emergency shelter, counseling, and advocacy to nearly 3,000 adults and children this year.
Please, make a gift today. Mail a check in the enclosed envelope, give online at www.verahouse.org or call 315-425-0818. We would love to hear from you!
Thank you for helping individuals and families find a place of safety, compassion, hope, and healing.

P.S. Please donate today to help individuals and families begin their healing journey.