Support our 2017 Year End Appeal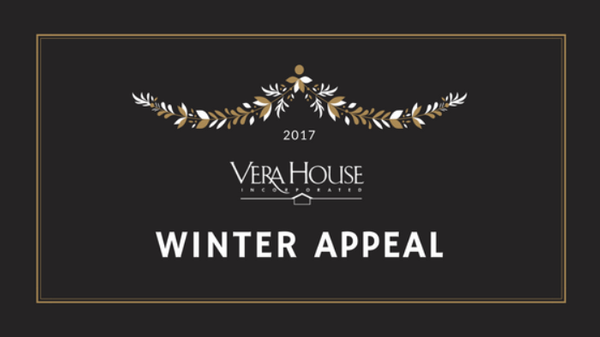 Click HERE to support our Winter Appeal.
I have been reflecting on the many changes that have occurred at Vera House over the past 40 years. Truly, the generosity of so many has allowed Vera House to grow from a shelter for abused women to the comprehensive agency we are today.

It is because of you that Vera House has been able to help thousands of individuals who have experienced domestic or sexual violence. Each survivor has a truth and each truth shared is another voice to help prevent future violence.

Truths like that of:
Mark,* an adult male survivor of childhood sexual abuse, who was experiencing nightmares and such intense anxiety he was unable to leave his home. Through his work with a Vera House therapist, Mark has begun the path to healing.

Sarah* who, after hearing one of our educators speak, realized she was in an abusive relationship and reached out for help. She called our 24-hour crisis & support line, entered shelter, and was able to move on to an abuse free life.

Mary,* a local college student sexually assaulted by a former student of the same college, who connected with Vera House at the student center. With the support of her advocate she reported the rape, the case was successfully prosecuted, and Mary completed her senior year at college.
Their survival and success is only a part of what we are doing and where your support is needed. As Vera House continues to help those in the greatest of need, we are also working to create a new truth for our community by changing the narrative around violence and creating a culture of respect and nonviolence.

Please donate today and support our vision of creating a world free of violence and abuse. Just as in the last 40 years – YOU have the power to make a difference now and for the future.

With gratitude,
Randi Bregman
Executive Director

*names have been changed for confidentiality.