Meet our Newest Staff Memeber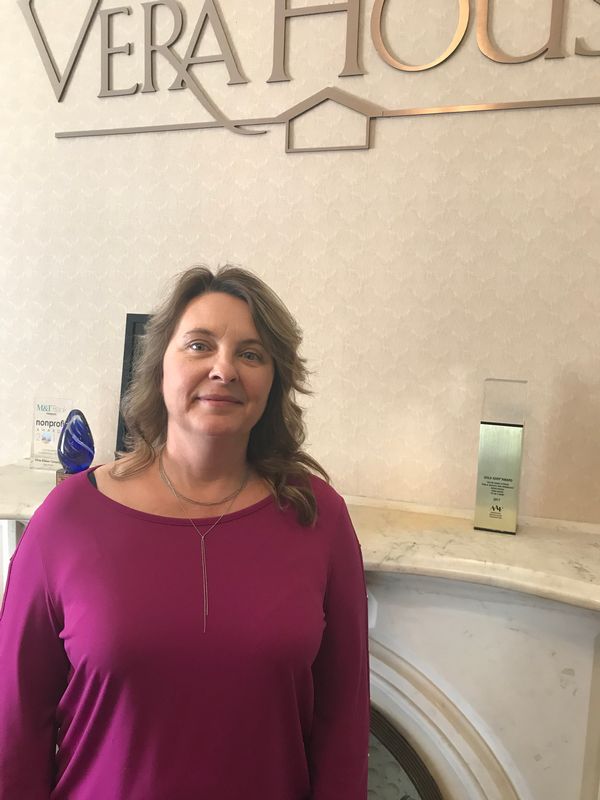 On March 18th, Colleen Kania joined the Vera House family as Director of Finance and Human Resources. Colleen has worked in the nonprofit sector for over 20 years, including work in the low-income housing sector, anti-poverty sector, agencies supporting individuals with developmental disabilities and most recently the Girl Scouts. Colleen's experience in financial analysis, contract management, forecasting, budgeting, strategic planning, process improvement, financial reporting policy and internal control along with her passion for the mission of Vera House will certainly be an asset to the agency.
Outside of work, Colleen and her husband are very busy with four children, a tortoise, a lizard and soon to be parents of a very cute Golden Retriever puppy! During the warmer months, you'll find Colleen in her garden or at her family camp during her downtime.
Welcome, Colleen!