Important Information Regarding Temporary Orders of Protection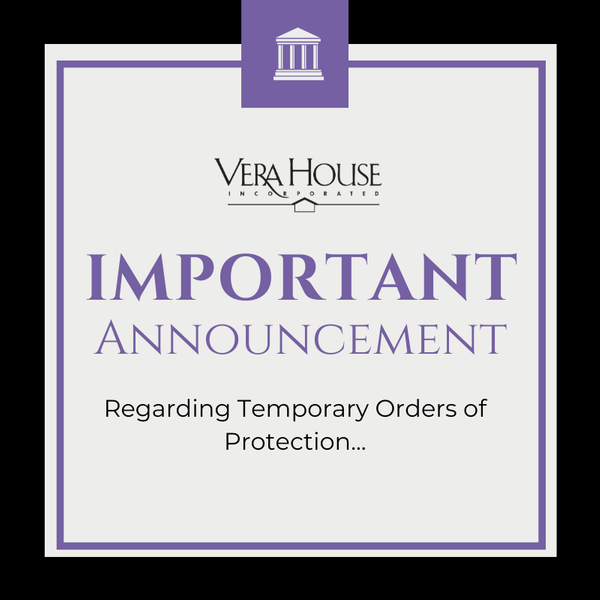 If you have a temporary order of protection (criminal, family, or supreme) that is set to expire on or after March 19, 2020, it has been automatically extended under the same conditions until the case is rescheduled (unless you are notified otherwise by the court). We suggest you have a copy of the administrative order to keep along with your expired order in case you need to show law enforcement. Click HERE to download a copy of the administrative order.

This does NOT apply to final orders that expire after March 19 - these are not automatically extended. If you have questions about your order of protection, please call our 24-hour support line at (315) 468-3260.