Campus Project Virtual Office Hours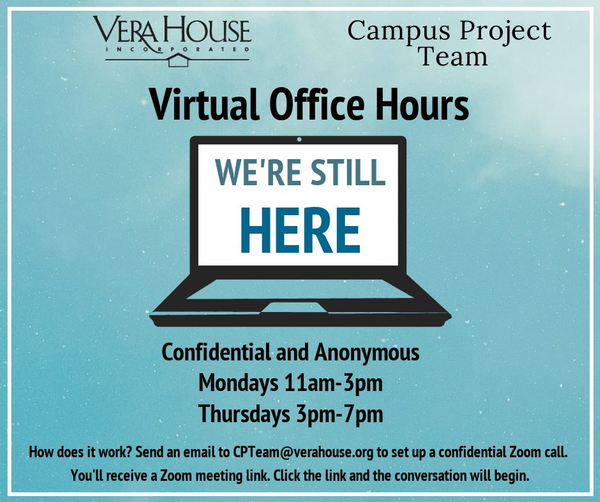 If you're a student attending college in Onondaga County and need to talk about issues of domestic or sexual violence, we're here for you. Our Campus Advocates are available to answer questions and provide one-on-one support for relationship violence, consent, navigating Title IX processes, and connect you to resources. Email CPTeam@verahouse.org to set up a time to talk!

Our summer hours are:
Mondays - 11:00 am - 3:00 pm
Thursdays - 3:00 pm - 7:00 pm
When you are ready, we are here.
Learn more about the Vera House Campus Project or watch this video for more information.