Calvin L. Corriders Announced as Honorary Chair of the 25th Annual White Ribbon Campaign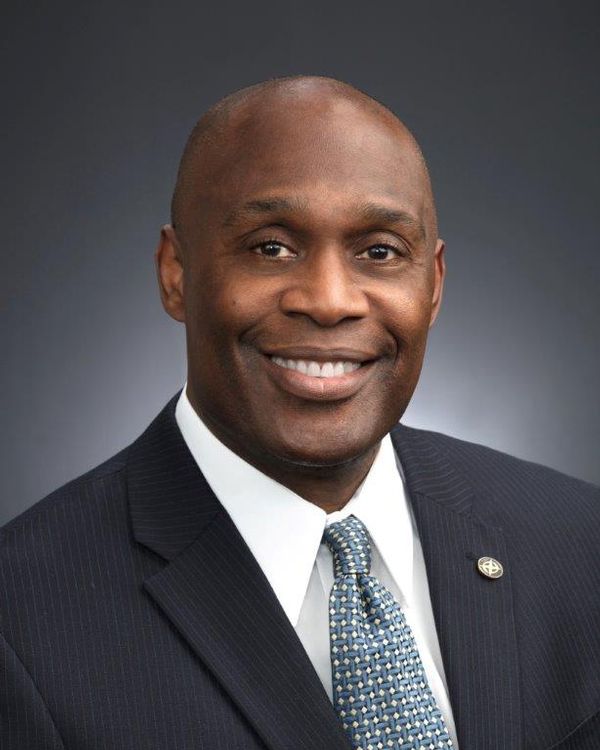 We are proud to announce Regional President, Syracuse Market for Pathfinder Bank, Calvin L. Corriders, as Honorary Chair of the 25th Annual White Ribbon Campaign. The White Ribbon Campaign is led by concerned men who invite and encourage all members of the community to join them in their efforts to raise awareness and funds to end domestic and sexual violence. Wearing a white ribbon is your personal statement to never support, commit, or remain silent about abuse.

Proceeds from the White Ribbon Campaign help fund Vera House education and awareness programs and services. The 2019 White Ribbon Campaign will take place during the entire month of March 2019 and is projected to raise over $150,000. Vera House Executive Director Randi Bregman states, "We are honored to have so many community partners, including Calvin Corriders, help us accomplish our vision – creating a world free of violence and abuse. It starts right now with all of us as a collective community. It is the conversations we have, the questions we ask, our willingness to believe survivors and our willingness to challenge people around us. We can all be a part of changing a community standard that has for too long tolerated violence and abuse."

For information on how to participate in the White Ribbon Campaign, contact Hannah Fuller, Special Events Coordinator, at (315) 425-0818 x2271 or hfuller@verahouse.org.

The 2019 White Ribbon Campaign is made possible through the generosity of our community partners including: JPMorgan Chase; KeyBank; Kinney Drugs Foundation; M&T Bank; Barclay Damon, LLP; Bousquet Holstein PLLC; Bristol-Myers Squibb Company; Community Bank, N.A.; Empower Federal Credit Union; Excellus BlueCross BlueShield; Hancock Estabrook, LLP; King + King Architects; Nascentia Health; Onondaga Community College; Pathfinder Bank; Syracuse University and Wegmans.