April is Sexual Assault Awareness Month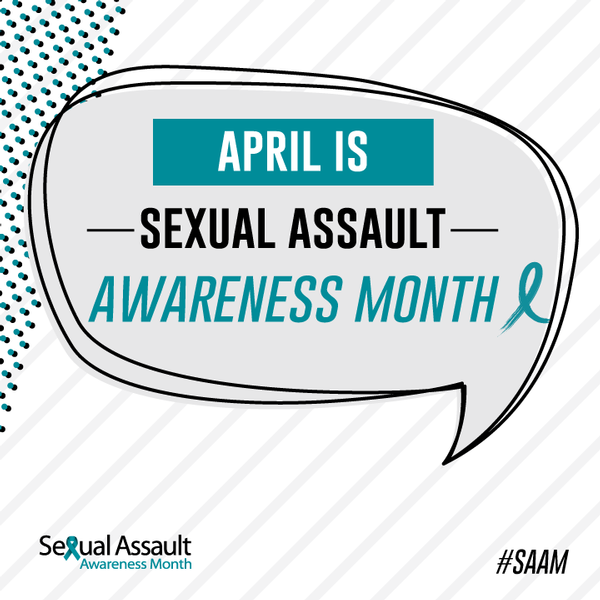 April is Sexual Assault Awareness Month. The purpose of SAAM is to raise awareness about sexual violence and educate communities on how to prevent it. This year's theme is "Embrace Your Voice." Words matter. Individuals can use their words to promote safety, respect, and equality and to stop sexual violence before it happens.
Sexual assault is a serious and widespread problem. 1 in 5 women in the U.S. have experienced rape or attempted rape at some point in their lives, and 1 in 67 American men have experienced rape or attempted rape. The good news is that prevention is possible, but we need your help.
The National Day of Action will be held on Tuesday, April 3, 2018. On this day, we're calling on everyone to take action to end sexual violence. Through coordinated planning of events, advocates across the country can raise awareness and garner media attention around sexual violence prevention. To learn more about SAAM and ways to get involved on the Day of Action, visit the National Sexual Violence Resource Center.
Locally, Vera House is proud to host the Clothesline Project April 9 – 15 at Destiny USA in recognition of Sexual Assault Awareness Month. More than 300 shirts will be on display, each bearing an individual message that conveys the impact of sexual violence.

Follow us on Facebook, Twitter and Instagram throughout the month of April for more information and updates on Sexual Assault Awareness Month activities.