White Ribbon Sticker Partnership
We are thankful to partner with local restaurants, cafes and shops who are proudly displaying White RIbbon Stickers on their take-out orders through March to help us get Vera House and White RIbbon information to victims and supporters who may be largely housebound due to COVID-19 or other factors.
If your restaurant or shop would like to participate in this partnership, contact Hannah Fuller at Vera House to get your stickers. Reams are 500 stickers each. The stickers are provided completely free of cost thanks to our wonderful supporter, Syracuse Label & Surround Printing who graciously donated them to the campaign!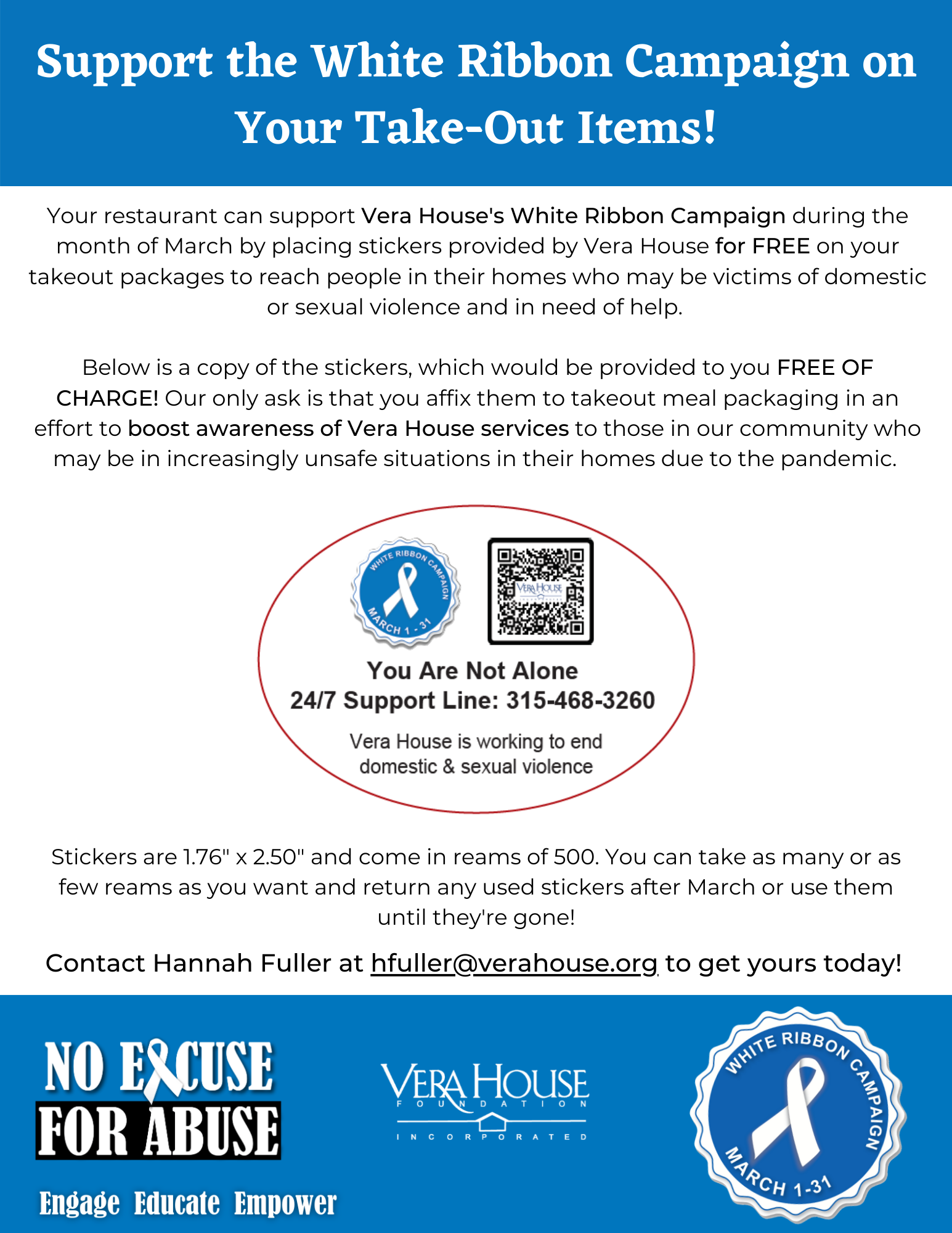 Thank you to our wonderful partners who are already participating in our sticker initiative:
Finger Lakes Coffee Roasters at Destiny USA
People's Place Cafe at Hendrick's Chapel
Thank you to our sticker partners for helping us spread awareness of Vera House and the White RIbbon Campaign! Show your support by stopping in to their shops throughout March!