Presenting Sponsor
Thank you to JPMorgan Chase Bank & Co. for being our first ever White Ribbon Campaign Presenting Sponsor!
JPMorgan Chase & Co. is a leading global financial services firm with assets of $3.4 trillion and operations worldwide. The Firm is a leader in investment banking, financial services for consumers and small businesses, commercial banking, financial transaction processing, and asset management. A component of the Dow Jones Industrial Average, JPMorgan Chase & Co. serves millions of customers in the United States and many of the world's most prominent corporate, institutional and government clients under its J.P. Morgan and Chase brands.
Learn more about JPMorgan Chase & Co. at www.jpmorganchase.com
---
Silver Sponsors
As a distinguished Mohs and Reconstructive Surgeon and Board-Certified Dermatologist, Dr. Housel specializes in the treatment of skin cancer.

Dr. Housel has performed thousands of Mohs Surgical procedures. Supported by a team of experienced skin care professionals, Dr. Housel confidently diagnoses and treats common and complex skin conditions with customized treatment plans to provide patients with the results that they are looking for.

Dr. Housel specializes in Mohs and reconstructive surgery. While he is highly skilled in the removal of melanoma, squamous and basal cell carcinomas, he also performs extensive reconstructive procedures to allow patients to undergo skin cancer surgery with less scarring and better final outcomes. The talented team at Housel Dermatology, P.C. also provides treatments, like Trusculpt ID, Secret RF, various laser treatments, cellulite reduction, and chemical peels. Also available are injectable treatments to rejuvenate and refresh your complexion, like BOTOX, Restylane, Dysport, and more.
Learn more about Housel Dermatology, P.C. at https://houseldermatology.com/

Thank you to M&T Bank for their continued support of Vera House and the White Ribbon Campaign!

Wegmans Food Markets, Inc. is a 103-store supermarket chain with stores in New York, Pennsylvania, New Jersey, Virginia, Maryland, Massachusetts and North Carolina. The family company, recognized as an industry leader and innovator, celebrated its 100th anniversary in 2016. Wegmans has been named one of the '100 Best Companies to Work For' by FORTUNE magazine for 23 consecutive years, ranking #3 in 2020. The company was also ranked #1 for corporate reputation among the 100 most visible companies, according to the 2019 Harris Poll Reputation Quotient ® study.
Learn more about Wegmans at www.wegmans.com
---
Bronze Sponsors Bousquet Holstein PLLC is a versatile law firm with offices in Syracuse, Ithaca, and New York City representing clients across many industries. The firm's clientele is comprised of businesses and individual clients for whom we provide legal advice and counsel on a broad range of matters covering 40 different practice areas. Our attorneys are counselors, strategists, and advocates whose goal is to develop a long-term relationship with each of our clients – one that is based on the trust that develops when a law firm understands the client's business and objectives, anticipates the client's needs, and provides prompt, high-quality, and consistently valuable service. An in-depth understanding of the economics of business transactions is one of the firm's defining characteristics. We enthusiastically address the challenges presented by new projects and have embraced new areas of the law as we anticipate our clients' needs for us to master emerging legal trends.
Learn more about Bousquet Holstein PLLC at www.bhlawpllc.com

Bristol Myers Squibb is a global biopharmaceutical company whose mission is to discover, develop and deliver innovative medicines that help patients prevail over serious diseases.
Learn more about Bristol Myers Squibb at www.bms.com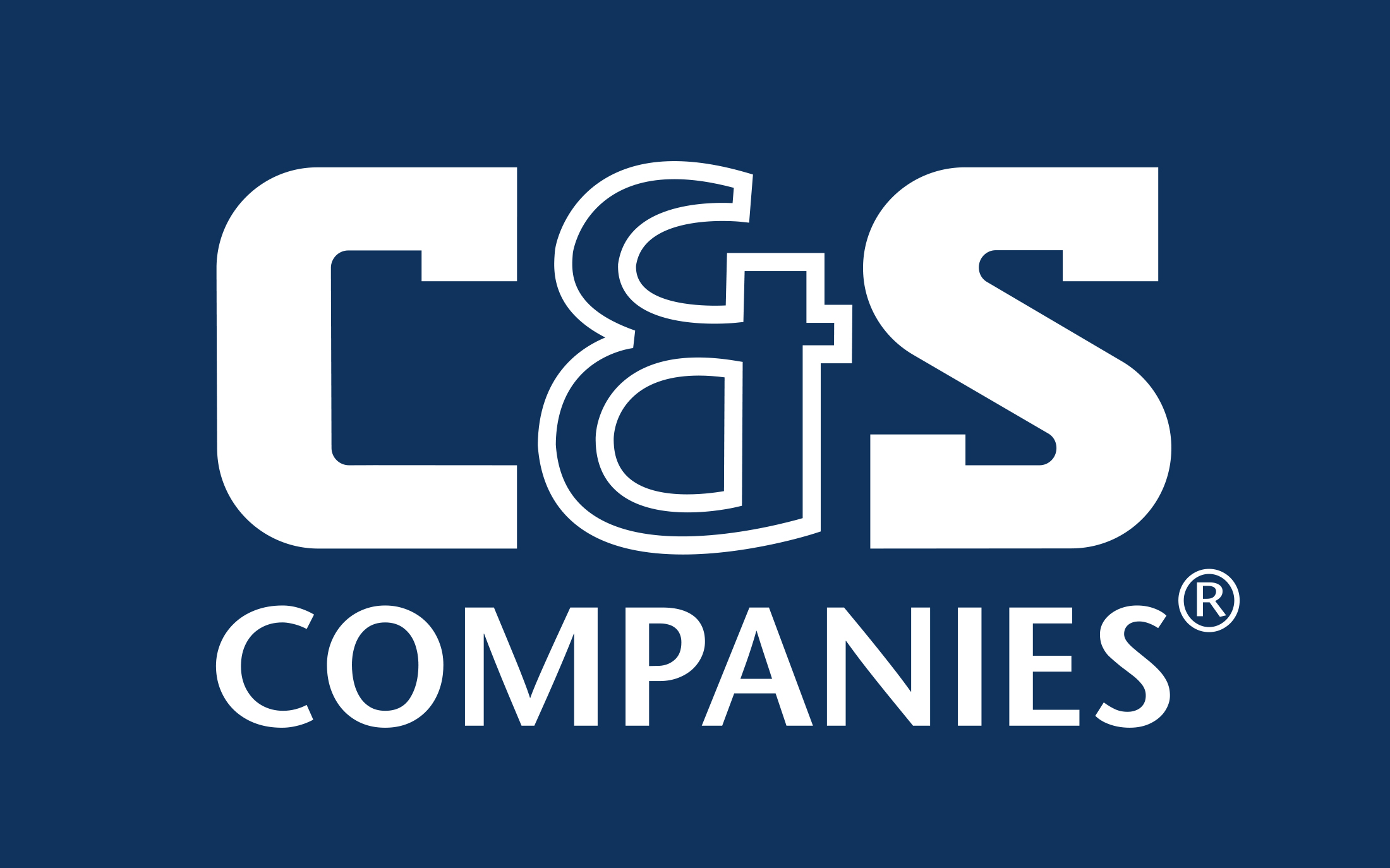 For more than fifty years, C&S has focused on improving the world around us. Our versatile group of experts work as an integrated team, identifying and implementing well-rounded, comprehensive, and resilient solutions. Working together, we plan, design, construct, and maintain the built and natural environment.
Learn more about C&S Companies at www.cscos.com

Community Bank, N.A.'s roots can be traced back to 1866, when our predecessor, St. Lawrence County National Bank, was chartered. As we've expanded into the Northern Tier, Southern Tier, Western New York, Pennsylvania, Vermont and Western Massachusetts, we've always remembered what got us here—our customers. And it's evident in everything we do.
For over 150 years, we've served the financial needs of our customers. They're the reason we exist. Of course, many companies make that claim. At Community Bank, we take it to heart. It's why we make such a big deal about customer service. We don't see going the extra mile as extra at all. It's simply business as usual.
We use the phrase "bank happy" a lot. Those two words sum up our approach to serving our customers. Sometimes it's the big things, like a great rate on a mortgage. Other times, it's smaller gestures, such as a sincere smile. We want to make our customers more than satisfied. We want to make them happy.
Learn more about Community Bank at https://cbna.com/

DeFrancisco & Falgiatano Personal Injury Lawyers is dedicated exclusively to personal injury. If you have been seriously injured or lost a loved one, we understand the devastating life changes you are facing. Though life will never be the same, you may be entitled to compensation that will make the road to recovery smoother.
Our firm is based in Syracuse, New York. We serve clients throughout the area and have multiple offices conveniently located throughout upstate New York.
Learn more about DeFrancisco & Falgiatano Personal Injury Lawyers https://www.defranciscolaw.com/

Empower Federal Credit Union is a full-service financial institution that provides savings, loans, and other financial products to members in Central New York, and in eight counties throughout New York State. As a credit union, Empower is a financial cooperative and is not-for-profit. In 2007, a merger of equals occurred between Power and Empire to create Empower Federal Credit Union. Power Federal Credit Union was founded in 1939 by nine employees of what was then CNY Power Corporation/Niagara Mohawk (currently National Grid). Empire Federal Credit Union was established in 1950 as Syracuse District Telephone Employees Federal Credit Union, by employees of the Syracuse office of the New York Telephone Company. Several other credit unions also merged with us throughout our history.
Learn more about Empower Federal Credit Union at www.empowerfcu.com

Excellus BlueCross BlueShield, an independent licensee of the Blue Cross Blue Shield Association, is a nonprofit health plan with 1.5 million upstate New York members. The company's mission is to help people live healthier and more secure lives through access to high-quality, affordable health care. Its products and services include cost-saving prescription drug discounts, wellness tracking tools and access to telemedicine. With more than 3,500 employees, the company is committed to attracting and retaining a diverse workforce to foster innovation and better serve its members. It also encourages employees to engage in their communities by providing paid volunteer time off as one of many benefits. To learn more, visit ExcellusBCBS.com.
Learn more about Excellus BlueCross BlueShield at www.excellusbcbs.com
With 65 branches across Central New York, KeyBank helps our community thrive with banking services and insight that helps clients make confident financial decisions.
KeyBank combines the resources of a large national financial institution with the ability to make local decisions and custom solutions, and to support local civic activities.
KeyBank's roots trace back 190 years to Albany, New York. Headquartered in Cleveland, Ohio, KeyCorp is one of the nation's largest bank-based financial services companies, with assets of approximately $170.3 billion at December 31, 2020. Key provides deposit, lending, cash management and investment services to individuals and businesses in 15 states under the name KeyBank National Association through a network of over 1,000 branches and more than 41,000 KeyBank ATMs and Allpoint surcharge free ATMs for many customers when using a KeyBank debit card nationwide. Key also provides a broad range of sophisticated corporate and investment banking products, such as merger and acquisition advice, public and private debt and equity, syndications and derivatives to middle market companies in selected industries throughout the United States under the KeyBank Capital Markets trade name.
Learn more about KeyBank, N.A. at www.Key.com

For 153 years, King + King has been serving the Upstate New York area by building outstanding client relationships and creating award-winning designs. Founded in 1868 by Architect Archimedes Russell, we take pride in our distinction as the oldest architectural firm in the state. History is not something to be taken lightly and throughout ours, we have helped shape not only the city that we call home, but also assisted in creating some of the earliest buildings around Central New York. For decades King + King's staying power has been a direct result of our firm's ability to adapt to the changing needs of our clients and our profession.
Learn more about King + King Architects at https://kingarch.com

At National Grid, we are committed to delivering safe and reliable energy to the customers and communities we serve. We are one of the largest investor-owned energy companies in the US — serving more than 20 million customers throughout New York, Massachusetts, and Rhode Island.
We are at the heart of one of the greatest challenges facing our society — transforming our electricity and natural gas networks with smarter, cleaner, and more resilient energy solutions to meet the goal of reducing greenhouse gas emissions. Every day we work with stakeholders to promote the development and implementation of more sustainable, innovative and affordable energy solutions.
We are proud of the contributions our work and our people make towards the prosperity and wellbeing of our customers, communities and investors.
Learn more about National Grid at https://www.nationalgridus.com/Upstate-NY-Home/Default.aspx

Northland Communications has been serving the Central New York Community since 1905. Offering fiber internet, cloud-based voice solutions and flexible remote work options, Northland provides everything businesses need to connect with their customers.
With 120 employees based in Holland Patent and Syracuse, Northland's team works with businesses to understand their mission and technology goals, customizing telecommunications solutions that meet their needs. Northland's solutions are backed by its 24/7 local technical team, trained and certified to support every product and service Northland offers.
In 2020, Northland launched the Good Neighbor Program, hosting a monthly virtual meeting to bring its nonprofit customers together to share, collaborate and assist one another during these challenging times. Northland is invested in the success of its customers, team members and the communities it serves.
Learn more about Northland Communications at www.northland.net/business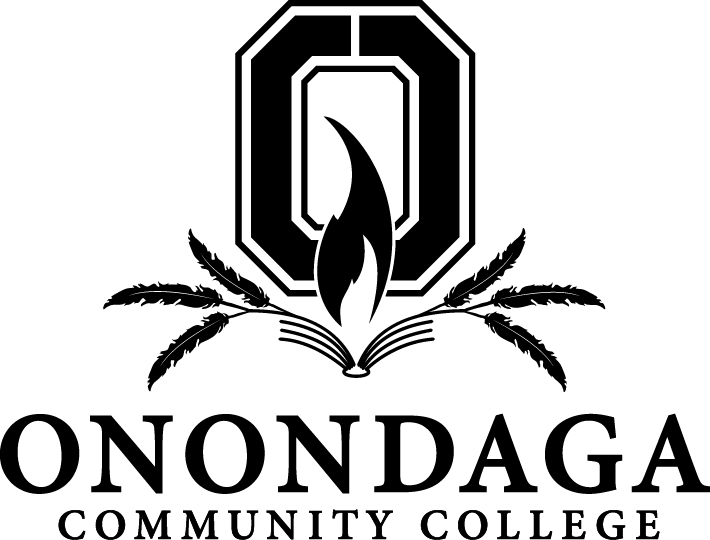 Onondaga Community College is a two-year college located on a 280-acre campus in Syracuse, NY. OCC operates under the State University of New York (SUNY) system and is locally sponsored by Onondaga County. We are the first public college in the nation to partner with Barnes & Noble College on the "Box of Books" program which provides students with flat-rate, predictable pricing for textbooks and technology. OCC is an Achieving the Dream college and has been named a "Military Friendly" school by G.I. Jobs Magazine for its service to student veterans. The College's commitment to sustainability and environmental responsibility has earned it recognition as a "Green College" by the Princeton Review, a "Cool School" by the Sierra Club and a "Sustainable Campus" by the Association for the Advancement of Sustainability in Higher Education. A 2019 report titled "The Economic Value of Onondaga Community College" shows students enjoy an attractive 21.7% rate of return on their educational investment. For every dollar of support from state and local governments, taxpayers see a return of $3.90 on their investments. The average annual rate of return for taxpayers is 9.3%. OCC's 17 athletics teams have won 16 national championships.
Learn more about the College at www.sunyocc.edu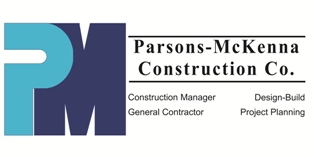 Founded in 1984, Parsons-McKenna Construction Co., Inc. is a Design/Build General Contractor and a provider of Construction Management Services. We have delivered a wide range of commercial, hospitality, multi-family, healthcare, and industrial projects in the Central and Northern New York area for the past 37 years. At Parsons-McKenna Construction Co., Inc. our entire team understands that the most important thing we build is relationships. Maintaining these relationships has certainly been a key to our success. Our high-quality work, extensive experience, responsive service, and attention to details have brought our clients back to us time after time. We look forward to working with you on your next construction project!
Learn more about Parsons-McKenna Construction Co. at http://parsonsmckenna.com/

Syracuse University is a private research university of extraordinary academics, distinctive offerings and an undeniable spirit. A dynamic blend of liberal arts and professional studies provides unlimited opportunities for students to create personalized pathways. They learn through hands-on experiences, discover new passions, cultivate strengths and challenge conventional wisdom. They gain an appreciation for diverse viewpoints, cultures, interests and beliefs, and actively engage in the world.
Learn more about Syracuse University at https://www.syracuse.edu

Tessy is a custom contract manufacturer specializing in plastics processing, complex assembly, precision tooling and automation design & build. Our team delivers end-to-end solutions, raising the bar with every problem we solve.
Learn more about Tessy Plastics at www.tessy.com

Destiny USA is the largest shopping, dining, and entertainment venue in New York State! To put it in perspective, it's the sixth largest in the country, welcoming more than 26 million visitors every year! Bring the whole family for a day of fun-filled entertainment: Race electric go-karts at RPM Raceway, venture onto the world's largest indoor ropes course Canyon Climb Adventure, figure your way out of the Amazing Mirror Maze, race the clock in one of 5 Wits four adventures, or test your brain skills at either Museum of Intrigue or the Mystery Room. You will have the time of your life! Destiny USA is a Destination with 250 + Top brands in Retail (including outlets), 18 Entertainment Venues, and 18 Full Service Restaurants (45 food options total). At the end of the day, take a load off and rest at the Embassy Suites by Hilton, Destiny USA's on site luxury hotel.

Learn more about Destiny USA at https://www.destinyusa.com