2021 white ribbon campaign resources
Share your enthusiasm for your participation in our 27th Annual White Ribbon Campaign! Review all of our resources here.
sharable graphics & content
We have created sharable content that you can use on your social platform(s) so you can express your excitement about the White Ribbon Campaign! Click through the slides for promotional graphics, messaging, upcoming events, interesting statistics and facts about Vera House and the work we do to create a world free of violence and abuse.
Simply "right-click" the graphic you'd like to use and select, "save image as..."
Don't forget to tag @verahouseinc and use #WRC2021!
---
social media profile picture frame
Add a frame to your social media profile pictures to show your friends and follwoers that you support the White Ribbon Campaign!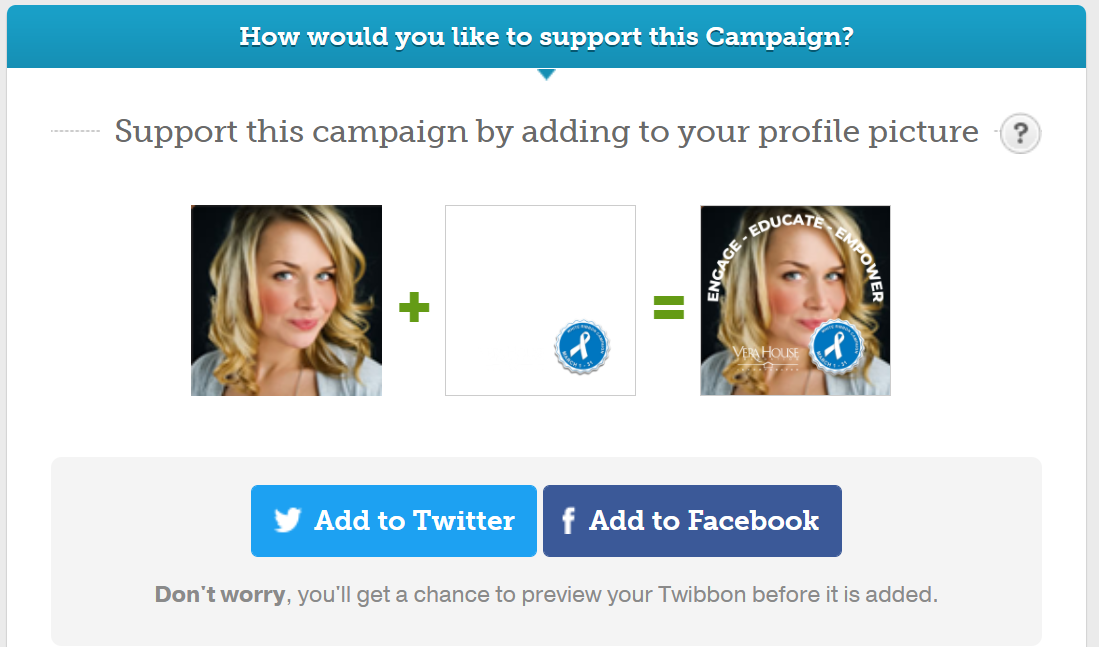 ---
Social Media Headers & COver Photos
Match your cover photos across social media to your profile picture frames. Click the links below to download graphics to fit Facebook, Twitter, and Linkedin headers in both available designs!
---
White Ribbon Zoom Backgrounds
Share your support of the White Ribbon Campaign in your Zoom meetings throughout the campaign with our specialty Zoom backgrounds! Click here to download all the options, both as is and flipped for use if you mirror your Zoom video.
As a helpful hint - if you mirror your video in Zoom, the background you upload should look backwards to you in the preview for it to look the right way around in your meetings!
---
Email Signature Line
"Right-click" the graphic below and "save image as..." for an email signature line graphic. You can even link the graphic to our White Ribbon 2021 page using http://bit.ly/27th-WRC!
For detailed instructions on how to add and edit your email signature line and link it to our landing page, seebelow:
Don't forget to add our pledge as well:
I pledge to never support, commit, or remain silent about abuse! #NoExcuseforAbuse
Text VERA to 269-89 to support and learn more about the White Ribbon Campaign!

---
shareable graphics
Right click on the images below that you want to post and 'Save image as...' to share throughout the campaign.
Don't forget to tag @verahouseinc and use #WRC2021!