Sign up for our e-newsletter!
Newsroom
Nominations Sought for the Sr. Mary Vera Award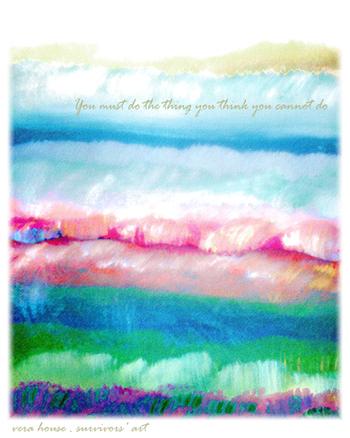 Vera House, Inc., a local not-for-profit agency dedicated to helping those affected by domestic and sexual violence, is seeking nominations for the Sister Mary Vera Award. The award recognizes a member of the community who personifies the work of Sister Mary Vera. Sister Mary Vera Blank spearheaded the 1977 opening of Vera House, then a small shelter for battered women. Today, the agency bearing her name reaches thousands who benefit from its shelter, education, counseling and advocacy programs.
Vera House invites nominations for an award recipient who has worked to enrich the lives of all people, and who has made a significant contribution to those affected by domestic or sexual violence. The individual recognized will have performed this work in a manner consistent with the humility, gentleness and humanitarian spirit reflected by Sister Mary Vera.
Recent past recipients of the Award include: Susan K Griffith, Attorney with the Frank H. Hiscock Legal Aid Society; Renee DeVesty, Executive Director of the Clean Slate Diaries; Tom Magnarelli, retired teacher and National Honor Society Advisor from C.W. Baker High School; John Dooling, retired Contract Manager from Cooper-Crouse Hinds and Vera House volunteer.
The 2014 award recipient will be recognized at the Vera House Annual Recognition & Celebration Luncheon on June 12th at the Doubletree Hotel, East Syracuse.

- Nominations must be received by April 4, 2014 -

Click HERE for a Sr. Mary Vera Award nomination form.
Please return to:
Vera House, Inc.
ATTN: Maryann Wood
6181 Thompson Rd., Suite 100
Syracuse, NY 13206
OR
fax: (315) 425-8942
For more information, contact Maryann Wood at (315) 425-0818 x234 or click HERE to email.