Sign up for our e-newsletter!
Newsroom
Help Us Find Comfort & Joy in Our New Home!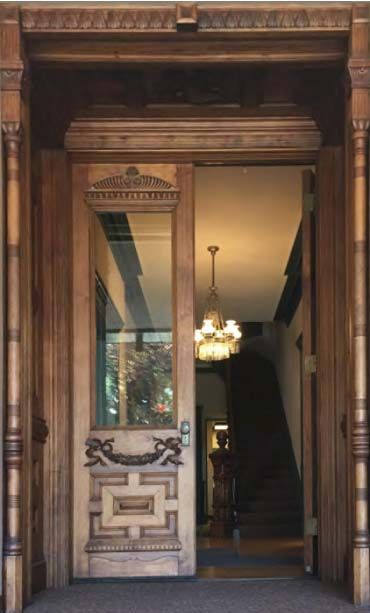 Click HERE to make your gift to Vera House.
Nearly 40 years ago Sister Mary Vera Blank founded a haven for women who needed a safe place to go. The year was 1977; the impetus was a battered woman seeking refuge at the doors of St. Lucy's Church. It was the night Vera House was born.
Today, as we stand at the cusp of our 40th year, the spirit of compassion of our founder lives on. It lives in every empowered survivor and willing supporter.
Vera House is coming of age, and after decades of renting office space to advance our mission, at long last we've purchased a building of our own. This monumental undertaking was the result of many generous donations. We now own our future office home outright. In the long run this will lead to more resources available to serve the needs of people in crisis that seek our agency.
We envision our new building to be the place in which our dream of a world free of violence and abuse can take root and sprout wings. You may have helped make the first phase of this journey possible, and we are so very grateful to you. As you consider your charitable giving this year, we are hopeful you will remember Sister Mary Vera and the vital life-saving work she started.
We hope to renovate this building and customize the existing spaces into the kind of rooms we need to better serve the community, well into the future. Your gift is essential to our ability to fully optimize this space for years to come.
Please consider supporting the transformation of this building into a home for the work of Vera House. We welcome gifts at all levels, and if it is in your heart and within your capacity to do so, we want you to know that naming opportunities are available. Consider honoring a loved one as you support us in our efforts to make our new house a home.

I'd like to support Vera House's appeal!
I'd like more information about naming opportunities for Vera House's new office building!