Sign up for our e-newsletter!
Newsroom
Response to Media Attention Over the Lawsuit Initiated by a Student Expelled From SU For Nonconsensual Sex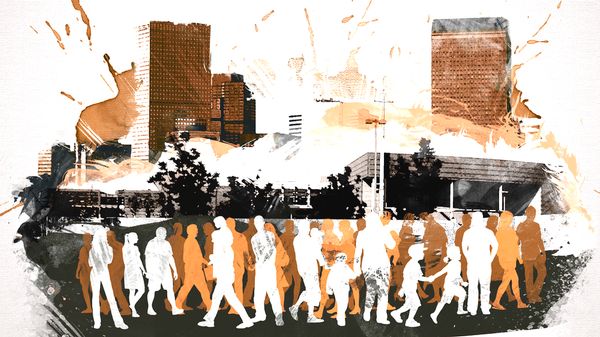 To the Editor:
We are writing in response to recent media attention regarding the lawsuit brought by a Syracuse University student who was expelled for nonconsensual sex. The lawsuit comes on the heels of major federal changes to guidelines for campus response to sexual violence, which significantly weaken protections for sexual assault victims that had taken many years to achieve.
We work for Vera House, a comprehensive domestic and sexual violence service agency. Let us be very clear that we feel strongly that the process on campus for responding to sexual assault allegations needs to be fair for the accused student. We believe both the Title IX and New York State Enough is Enough processes ensure that fairness. It is critical to note that just because someone files a lawsuit does not mean that the injustice they allege is true.
For decades, sexual assault on college campuses has been ignored and minimized, with victims feeling re-victimized, alone and helpless when they find the courage to report. Changes over the last several years at the State and Federal level finally gave victims of sexual assault hope that justice was possible. We are at the early stages of changing a culture that has tolerated sexual assault and rape on campuses, and we want to be sure that federal policy changes and publicity about lawsuits don't confuse some key understandings:
There is a huge difference between having sex while intoxicated and regretting it versus someone choosing to take advantage of your vulnerable state or incapacitation to violate you.

If the system was as biased as the lawsuit alleges, then there would be a lot more expulsions happening on campus than there are. We hear far more often about victims who were disappointed that their case did not result in the finding or justice that they hoped.

Affirmative consent, which is the New York State standard for consensual sex on campus, requires that a person willingly consents to each specific act. Texting to meet up at a party does not mean consent was given to have sex. Making out at the party does not mean there was consent to have sex.
We believe the University's response to this lawsuit helps to provide some very important information regarding how every step in the required process was followed in this case. We hope everyone reads it.
https://www.scribd.com/document/360072057/SU-Response
Syracuse University – thank you for all your efforts to build a system that supports survivors while ensuring a fair process for accused students.
Survivors – we believe you, and we will continue to support you. If you need support, please feel free to contact our 24 hour support line at (315) 468-3260.
Sincerely,
Tiffany Brec, Campus Project Coordinator
Jolie Moran, Advocacy Program Coordinator
Randi Bregman, Executive Director